Starting a Business Articles
How to Start a Termite Control Business
Want to escape the rat race? You might consider starting a termite control business. This advice can help you get a handle on what you need to do.
Thinking about opening a termite control business? We tell you what you need to know to get started.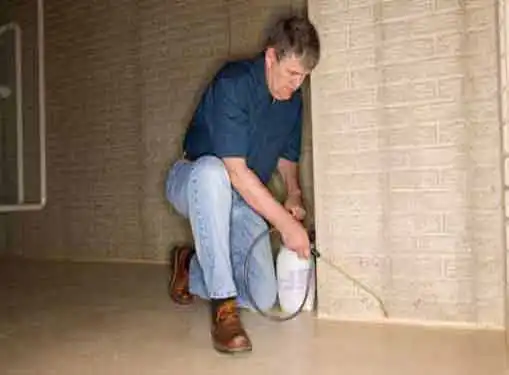 Starting a termite control company is relatively easy because the capital requirements are quite low.
The Economic Impact of Termites
Termites are a major headache for homeowners throughout many parts of the U.S. According to some estimates, termites inflict $5 billion in property damage each year, affecting as many as 5 million homes. Although termites have traditionally been associated with southern states like Florida and Louisiana, industry insiders believe that certain aggressive breeds of termites (e.g. Formosan) may be spreading northward.
Termite damage to wood and other building materials can have a considerable impact on home values and building safety. While some homeowners roll the dice and wait until an infestation has occurred to contact a termite control company, many consumers take a preventative stance and hire termite control specialists to regularly inspect and termite-proof their properties. As a result, customer loyalty and the ability to attract repeat business will be key factors in your success.
Laying the Groundwork for a Successful Termite Control Operation
Given the potential financial impact termites can inflict on homeowners, termite control isn't something that should be taken lightly. Before you launch a termite and pest control operation, it's important to educate yourself through termite control training courses and other resources.
Armed with an understanding of termite control and prevention techniques, you will need to organize systems for booking and performing jobs. Although it is an added labor expense, hiring an administrative assistant for appointment booking and back office work is almost always a good idea because it allows you to focus on customer service. Interrupting a job to take customer calls on a cell phone is unprofessional and disruptive, and can jeopardize your standing with both first-time and repeat customers.
Financing a Termite Control Business Startup
Termite control startups have relatively low capital requirements. The fact that your customers will probably never visit your office or headquarters works in your favor because it enables you to work out of less expensive commercial space or even your home.
However, you will still need to secure enough capital to buy chemicals, application & inspection equipment, safety gear and possibly a company van. Since it is often difficult to secure a business loan for an unproven startup, bootstrapping will likely be your best funding option. Even though it's not for the faint of heart, it's possible for most entrepreneurs to launch a termite control business with limited financial resources in the hope of fast growth and expansion opportunities.
Writing Tips for a Termite Control Company Business Plan
Like it or not, your new termite control business is going nowhere fast without a business plan.
Learning how to draft a termite control company business plan isn't difficult. In its simplest form, a business plan is a document that describes your company's goals and your strategy for achieving them.
Although there are many uses for a business plan, it's most important function is to guide your decision making and strategic planning.
Before you begin, we recommend reviewing a few sample business plans.
Take a Look at Competitors
Long before you open a termite control business within your community, it's a smart move to determine how strong the competition is. Try our link below to find competitors nearby. Just enter your city, state and zip code to get a list of termite control businesses in your community.
Before you open up shop, make sure you know what you will offer to your customers that provides a significant advantage over your competition's offering.
Learning More About the Industry
If you are seriously contemplating launching a termite control business, it's a wise move to speak with somebody who is already in the business. If you think owners of nearby termite control businesses will give you advice, think again. The last thing they want to do is help you to be a better competitor.
However, a fellow entrepreneur who has started a termite control business in another town can be a great learning resource for you, provided that you won't be directly competing with them. Many business owners are happy to give advice to new entrepreneurs If you are persistent, you can find a business mentor who is willing to help you out.
How do you go about finding a termite control business manager who is willing to talk to you but doesn't live nearby?
Here's how we would do it. Try the useful link below and key in a random city/state or zipcode.
Purchasing a Termite Control Business
At Gaebler, we're big advocates of buying a termite control business instead of a startup. But as a termite control business buyer, you'll quickly discover that a business purchase isn't completely hassle-free.
As you would expect, there are a number of steps in buying a business. For most prospective business buyers, the first step is to contact a business broker.
A good business broker serves a number of useful purposes. From locating available companies to helping seal the deal, your broker will have the experience and skills to help you successfully navigate the purchase process.
Explore Franchising Options
The chances of doing well with your venture are higher when you join the ranks of franchisees rather than going it alone.
If your goal is to start a termite control business, it's worthwhile to investigate whether buying a franchise could make sense for you.
The link below gives you access to our franchise directory so you can see if there's a franchise opportunity for you. You might even find something that points you in a completely different direction.
Related Articles on Starting a Company
These additional resources regarding starting a business may be of interest to you.
Share this article
---
Additional Resources for Entrepreneurs