Starting a Business
How to Start an Ambulance Service
Here's some helpful information that is written for entrepreneurial folks who want to open an ambulance service. Read this advice before you open up shop.
Here are many pragmatic suggestions on how to open an ambulance service.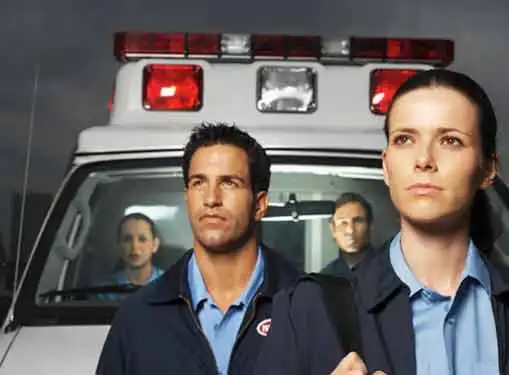 Ambulance Service Business Models
One of the first issues you need to address is the type of ambulance service you plan to launch. Your options are an emergency ambulance service, a non-emergency ambulance service or a crossover company that serves both emergency and non-emergency passengers.
Non-emergency ambulance services are easier to launch because they require fewer skills and resources. A single entrepreneur with a serviceable vehicle can start a non-emergency service to shuttle patients back and forth to physician appointments. An emergency ambulance service, on the other hand, requires medical personnel and several highly specialized vehicles.
Networking & Operations for Ambulance Company Startups
Ambulance companies work closely with local fire departments, hospitals and medical professionals. As a starting point, we recommend contacting local fire and medical fire officials to discuss local requirements and to determine whether there is a genuine need for a new ambulance company before you commit resources to a startup.
The connections you establish during the startup phase will continue in your ambulance service's daily operations since your central dispatch will need to be coordinated with 911 and other stakeholders in the local medical community.
All of your company's activities will also need to fully comply with medical standards including HIPAA (Health Insurance Portability and Accountability Act) privacy requirements.
Maintenance Demands
Maintenance is an ongoing need for any fleet-based business. But for an ambulance service, vehicle maintenance demands are particularly acute since a single lapse in maintenance can have life or death consequences.
To streamline your ambulance service's fleet maintenance processes, you may want to consider investing in a robust maintenance management software solution.
Business Plans for Ambulance Services
If you're like most startup business owners, there aren't enough hours in the day to accomplish everything that's on your to-do list. Every task on your list is important, but writing a business plan is one of the things your ambulance service needs to do ASAP.
If time is scarce, business plan software can be used to streamline the process. A business plan software solution is an effective tool for time-strapped ambulance service owners who understand the importance of a great business plan.
With robust business plan software in your corner, you'll get a quality business plan and the confidence of knowing that your ambulance service has a documented business strategy.
Assess the Competition
Long before you open an ambulance service within your community, it's a smart move to determine how many competitors you have. Try our link below to find competitors in your city. Simply enter your city, state and zip code to get a list of ambulance services in your town.
Is the local market large enough to support another ambulance service? If not, you had better be sure that you are doing things much better than the competition.
Talk to People Who Are Already in the Business
As part of your due diligence on opening an ambulance service, the next step is to talk to somebody who is already in the business. It's very unlikely that the local competition will talk to you. What's in it for them?
However, an entrepreneur who owns an ambulance service outside of your community may be more than happy to give you a few tips, after they realize you reside far away from them and won't be stealing their local customers. In fact, they are often very willing to share startup advice with you. In my experience, you may have to call ten business owners in order to find one who is willing to share his wisdom with you.
How do you go about finding an owner of an ambulance service in another city who you can speak with?
We can help. Follow the link below, try a few city/state combos or zipcodes, and then start calling!
Acquired Ambulance Services: Competitive Advantages
Pursuing an ambulance service acquisition can be an effective route to profitability for emerging entrepreneurs.
A business acquisition also delivers an established brand - a big advantage in competitive markets. In fact, many entrepreneurs pursue acquisitions for the primary purpose of buying an established brand.
From a competitive perspective, an established ambulance service may also deliver an industry leadership position – an enviable feature that can take years for a startup to acquire.
Don't Rule Out Franchising
Your chances of achieving the entrepreneurial goal of doing well in business increase if you become a franchisee in lieu of doing everything yourself.
If you are thinking about opening an ambulance service, you should assess whether franchise opportunities in your space might be the right move for you.
The link below gives you access to our franchise directory so you can see if there's a franchise opportunity for you. You might even find something that points you in a completely different direction.
More Startup Articles
These additional resources regarding starting a business may be of interest to you.
Share this article
---
Additional Resources for Entrepreneurs