Starting a Business
How to Start an Answering Service
Time to become an entrepreneur? This all-in-one resource on starting an answering service provides explanations of all the steps needed in the startup process.
We share a number of helpful bits of advice on what it takes to start an answering service.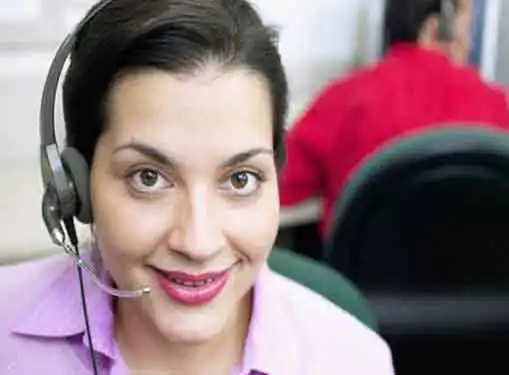 Typical Answering Service Business Activities
Some businesses require 24/7 phone coverage even though their operations aren't staffed on an around-the-clock basis. Since the majority of their business functions take place during normal business hours, it's more cost-efficient for them to outsource call center activities to a dependable third-party provider.
Answering services meet the need by providing these businesses with a slate of services that add value to simple phone answering and message-taking. It's becoming increasingly common for capable answering service providers to include appointment setting, emergency dispatch and lead generation services in their business models.
Emerging answering service entrepreneurs should be knowledgeable about the range of services that are found in the industry so they can determine which services are the best match for their available resources and geographic market. In some cases, it may make more sense to limit your service offerings than it does to offer a comprehensive menu of options.
Entrepreneurial Challenges for Answering Service Startups
Answering services rely almost exclusively on two types of resources: Technology and labor. Setting up a fully functional call center environment will be the first challenge of your business leadership abilities. Contact multiple vendors to identify a technology provider that handles advanced telecom system setup, training and service.
The labor demands of an answering service startup are extensive. If it's done right, your startup will need to be continuously staffed by individuals who are capable of operating in a work environment that features sophisticated telecom/call center technology. For many startup owners, the challenge isn't finding willing job candidates as much as it is finding candidates with the ability to effectively interface with their technology.
Staffing & Supervision in a New Answering Service
In an ideal world, the people you hire for your new answering service should be dedicated call center specialists who understand that your operation is built around providing first-rate coverage during off-hours. Individuals interested in picking up a second job opportunity may be too tired to perform at peak levels, especially during overnight shifts.
The unrelenting demands of the answering service industry require constant supervision. Although you may initially be able to handle part of the initial supervision workload yourself, you'll need to hire at least two or three additional supervisors/managers to monitor and motivate workers in a 24-hour operation.
Proven Strategies for Answering Service Business Plans
The idea of writing a business plan is intimidating to most aspiring answering service owners. A good answering service business plan, however, is a reality check that gauges your business instincts against hard industry numbers.
After you have written you plan, you'll also need to develop a strategy for your next steps.
A business plan distribution strategy represents the backend of your business planning requirements. Generally, effective distribution models include the incorporation of tracking systems into the company's startup plan.
Consider Competitors
Well in advance of opening an answering service within your community, it's a smart move to find out what the competition looks like. We've provided the link below to help you find competitors nearby. Complete the form by entering your city, state and zip code to get a list of answering services that are close by.
How are you going to successfully complete with existing firms? It's important that you never underestimate the competition.
Find Good Remote Business Advice
If you are interested in starting an answering service, be sure to speak with somebody who is already in the business. If you think owners of nearby answering services will give you advice, think again. What's in it for them?
But, a person who owns an answering service in a different city may be willing to share their entrepreneurial wisdom with you, as long as they don't view you as a competitive threat. Indeed, many experienced entrepreneurs enjoy offering advice to startup entrepreneurs. Our estimate is that you may have to contact many business owners to find one who is willing to share his wisdom with you.
What's the process for finding somebody who runs an answering service on the other side of the country to talk to?
Easy. Find them using our link below and start calling until you are successful.
Leveraging the Branding Benefits of an Answering Service Acquisition
Startup answering services typically suffer when it comes to brand recognition because unlike entrenched competitors, new brands lack visibility and history with their customers.
Buying a business to get an established brand is a common strategy among growth-minded answering service entrepreneurs. As a startup, the best you can hope for is to gradually develop brand awareness over a period of months and years.
However, an answering service acquisition can put you at the helm of a brand that is already highly trusted by your target market.
Explore Franchising Options
As an entrepreneur, your chances growing your business increase if you buy a franchise instead of doing it all on your own.
Before starting an answering service, you should determine whether there are good franchise opportunities available that might simplify your entering the business.
The link below gives you access to our franchise directory so you can see if there's a franchise opportunity for you. You might even find something that points you in a completely different direction.
More Startup Articles
These additional resources regarding starting a business may be of interest to you.
Coming Up With Good Business Ideas


Share this article
---
Additional Resources for Entrepreneurs