Starting a Business
How to Start an Army & Navy Store
Here's some helpful information that is written for those of you who plan on opening an army and navy store. Read this article before you open up shop.
We offer our pertinent bits of advice on how to start an army and navy store.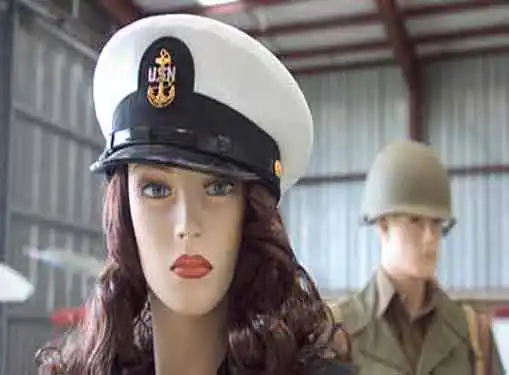 Opening an Army Navy Surplus Store? We can help you get your mission accomplished!
Fundamentals of the Army Navy Store Concept
Army Navy stores occupy a targeted niche within the outdoor retail sector. In the past, Army surplus stores focused on selling surplus military supplies and other products that were geared specifically toward civilian military enthusiasts. Although Army Navy stores still sell surplus and military-themed products, many have expanded to offer a wider selection of outdoor adventure merchandise.
Online selling mechanisms have become prevalent throughout the retail sector. However, online retailing is becoming extremely common in the Army Navy retail segment. Startup Army Navy storeowners need to seriously consider launching with a fully functional online retail channel to reach customers beyond the immediate local market.
Launching a Successful Army Navy Store
Army Navy store startups present unique challenges and opportunities for entrepreneurs. Diversification within the Army Navy retail sector has created access to new profit centers and product categories, but only to the degree that it doesn't hinder the rugged, military theme that attracts Army Navy customers in the first place. With that in mind, here are a few tips you'll want to incorporate into your Army Navy store startup.
Military Surplus Inventory. Access to military surplus supplies is a factor in every authentic Army navy store. These days, the government has moved the sale of most of their surplus items online. Sites like GSA Auctions and Gov Planet auction off military and other types of surplus items that can be purchased for resale in an Army Navy retail environment.
Expanded Inventory. Successful Army Navy stores expand their inventories beyond surplus merchandise to include a variety of military- and outdoor-themed product categories. For example, even though they accommodate the Army Navy theme, collectibles, camouflage clothing and other inventory are often purchased from private wholesalers. With a little experience, Army Navy retailers can do exceptionally well selling military-themed items that have been secured from the private sector.
Additional Revenue Opportunities. It's not uncommon for Army Navy stores to offer services in addition to the sale of retail merchandise. You may want to consider offering paintball games, concealed weapons certification classes or other opportunities for your customers to immerse themselves in activities that dovetail with your products.
Characteristics of a Good Army & Navy Store Business Plan
Your army and navy store's business plan should be tailored to your business's unique traits and goals. But if it's done right, your army and navy store's plan should contain a handful of sound business plan elements:
Mission Statement – Your description of your army and navy store's reason for existing.
Goals & Objectives – Goals are broad targets; objectives are the tactics you'll use to reach your goals.
Financial, Marketing & Action Plans – Specific plans that describe your business environment, demographic targets and quantitative estimates.
Demographics of the Local Community
No army and navy store in the area? It may be for good reason. Among other things, make sure you consider these factors: local population, population growth, income levels, employment (blue collar or white collar), and ethnicity (Asian, Black, Hispanic, Native American, White).
Look Over Competitors
Well in advance of opening an army and navy store within your community, it's worthwhile to determine how many competitors you have. Try our link below to find competitors near you. Simply enter your city, state and zip code to get a list of army and navy stores in your town.
Is the established competition doing a good job? It's important to understand their strengths and weaknesses and think through how you'll stake up against those established businesses.
Learn from Others Who Are Already In This Space
After you've evaluated your local competitors, you really ought to learn from folks who are already in business. If you think owners of nearby army and navy stores will give you advice, think again. It'd be crazy for them to teach you the business.
But, a person who owns an army and navy store in another town may be more than happy to give you a few tips, once they realize that you are not going to directly compete with them in their community. Indeed, many experienced entrepreneurs enjoy offering advice to startup entrepreneurs. If you are persistent, you can find a business mentor who is willing to help you out.
Want the scoop on finding an entrepreneur who is running an army and navy store in another community?
Here's how we would do it. Try the useful link below and key in a random city/state or zipcode.
Three Arguments for Buying an Army & Navy Store
For years, street-smart entrepreneurs have known that whenever possible, it's more advantageous to buy an existing army and navy store than it is to start one from scratch.
Although buyers should always perform thorough due diligence, there at least three reasons you should consider an army and navy store purchase as your entryway to business ownership.
Initial Revenue. If you're careful in your research, the army and navy store you buy will have a track record of profitability – a big plus since it may take months or even years for a startup to turn a profit.
Operational Efficiency. A good army and navy store should already function like a well-oiled machine.
Capital Acquisition. Lenders, investors and other funding sources almost always prefer business purchases to startups.
Explore Franchising Options
The chances of making a success of your new business are much greater if you go the franchising route and leverage their successful brand and track record.
Before you get too far along in your plan to open an army and navy store, you should determine whether buying a franchise could be worth investigating.
The link below gives you access to our franchise directory so you can see if there's a franchise opportunity for you. You might even find something that points you in a completely different direction.
Related Articles on Starting a Company
These additional resources regarding starting a business may be of interest to you.
Recurring Revenue Business Models
Share this article
---
Additional Resources for Entrepreneurs