Starting a Business
How to Start an Athletic Courts Business
It's time to open an athletic courts business. What's next? At first, it sounds complicated but the key is to get started and never give up.
If you are thinking of opening an athletic courts business, begin with a thorough reading of this article.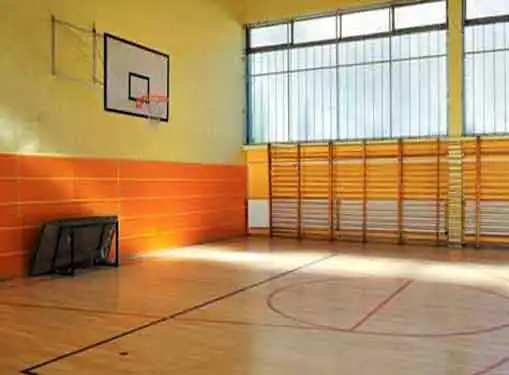 Market Segments in the Athletic Court Industry
America's fascination with sports has a created a goldmine of opportunities for entrepreneurs eager to cash in on an industry worth billions of dollars per year. Athletic courts represent a single, yet substantial slice of the larger sports market, giving new entrepreneurs the ability to profit from several different market segments.
Some athletic court builders specialize in high-end courts for basketball, tennis and other types of professional or amateur athletes. It's not unusual for a business that specializes in the facilities segment of the market to work on a university's outdoor tennis court one day and then on an indoor high school gym the next.
At the consumer end of the market, athletic court providers focus on installing courts in personal residences. With more and more homeowners electing to install some form of athletic court on premises, providers offer a variety of customizable court installations to maximize the size of their target markets.
Although the largest athletic court builders can cover the breadth of the market, startups typically choose to specialize in either residential or facility court construction, at least until they are positioned to execute a growth strategy.
Considerations for Prospective Athletic Courts Entrepreneurs
Emerging athletic court entrepreneurs need to carefully consider the challenges they will encounter after they commit to launching a new business. Here are just a few things you'll need to be prepared to deal with as you prepare for your grand opening.
Variable Surface Materials. Installing an outdoor tennis court isn't nearly the same thing as installing an indoor basketball court. For starters, the materials are entirely different -- and that means your startup will need to be outfitted with the equipment and expertise to produce high quality deliverables using multiple types of materials.
Court Regulations. Need something to keep you awake at night? Try this: Your startup invests time and resources to install a college basketball court only to discover that you failed to build it according to NCAA regulations. Always research and verify court dimensions, making sure the customer signs off on the plans before you begin construction.
Waste Products. Athletic court construction has the potential to create tons of waste products, all of which take up space in landfills. Although a certain amount of waste is unavoidable (you'll need to make arrangements to remove waste materials from construction sites), leading athletic court providers are making an intentional effort to minimize waste and promote environmental friendliness as a sales strategy.
Business Plans for Athletic Courts Businesses
A first-rate business plan is job one for your startup athletic courts business.
Now here's the good news: You can minimize the amount of time it takes to write a business plan by buying business plan software. A reliable software solution will increase the accuracy and consistency of your business plan, dramatically improving its value to your athletic courts business.
Properly utilized, business plan software has the potential to transform your business plan from a throwaway business requirement to an integral strategic resource.
Consider Competitors
Prior to launching an athletic courts business in your area, it's essential to see what the competition looks like. We've provided the link below to help you get a list of local competitors near you. Complete the form by entering your city, state and zip code to get a list of athletic courts businesses that are close by.
Is the local market large enough to support another athletic courts business? If not, you had better be sure that you are doing things much better than the competition.
Talk to People Who Are Already in the Business
If you want to open an athletic courts business the next step is to learn as much as you can from somebody who is already in the business. If you think your local competitors will give you advice, you're being overoptimistic. The last thing they want to do is help you to be a better competitor.
However, an entrepreneur who owns an athletic courts business on the other side of the country may be more than happy to give you a few tips, once they realize that you are not going to directly compete with them in their community. Many business owners are happy to give advice to new entrepreneurs If you are persistent, you can find a business mentor who is willing to help you out.
Where do you find an athletic courts business founder that lives outside of your area?
No problem! Just use the link below and try a random city/state or zipcode. Then start dialing for advice until you are successful.
Acquired Athletic Courts Businesses: Competitive Advantages
Pursuing an athletic courts business acquisition can be an effective route to profitability for emerging entrepreneurs.
A business acquisition also delivers an established brand - a big advantage in competitive markets. Although it may cost a little more to buy an established brand, the payoff will be greater market penetration, customer loyalty and resale value.
In a competitive market, the right acquisition can be leveraged to catapult your business into a market leadership position, even if you personally lack industry credentials.
Franchising May Be a Better Way to Go
Your chances for doing well with your venture greatly improve when you franchise rather than going it alone.
Before opening an athletic courts business, it's worthwhile to determine whether buying a franchise could be the right move for you.
The link below gives you access to our franchise directory so you can see if there's a franchise opportunity for you. You might even find something that points you in a completely different direction.
Related Articles on Starting a Company
These additional resources regarding starting a business may be of interest to you.
Share this article
---
Additional Resources for Entrepreneurs