Starting a Business
How to Start an Auto Inspection Business
Time to become an entrepreneur? This helpful article on starting an auto inspection business provides explanations of all the steps needed in the startup process.
If you like cars, starting an auto inspection business can be the perfect business.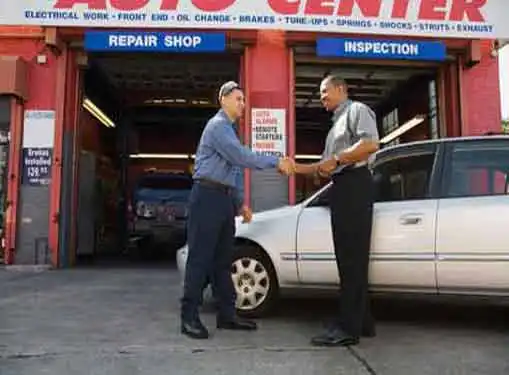 Leveraging Independence in an Auto Inspection Startup
Although most garages handle state-mandated, annual vehicle inspections, many drivers prefer to outsource other types of auto inspections to independent inspectors. Used car purchases, lease turn-ins and other vehicle-related events motivate consumers to pursue an independent valuation from a provider who doesn't have a stake in the inspection's outcome.
As a result, auto inspection startups need to maintain independence from manufacturers, lenders and repair facilities. Although there may be financial incentives to creating strategic partnerships or referral programs with local auto repair shops, independence is your primary value proposition - it's not worth endangering your entire business model for the sake of a few extra bucks.
Operational Guidelines for Starting an Auto Inspection Service
The upside of an auto inspection service is that it requires very little capital to get the business off the ground. Since most auto inspection services are done curbside (as a convenience to your customers), you don't need a vehicle lift or shop set-up, making it easy to run your business out of your home.
However, since you won't be performing repair services, you'll need to bring in a high volume of business to generate enough revenue to transform your small business dream into a viable small business. Marketing and advertising are critical skills that you will need to master right out of the gate.
Networking & Certification for Auto Inspection Entrepreneurs
As an auto inspection entrepreneur, it's important to maintain networking relationships within the auto repair and inspection industry. Familiarity with the National Institute for Automotive Service Excellence (ASE) and its certification process is essential since you will be required to verify repairs have been made in accordance with ASE guidelines.
It's also helpful to make connections with other auto inspectors to share tips, advice and concerns. Organizations like the Used Auto Inspectors Association of America (UAIAA) facilitate relationships and promote ethical standards for their members.
How to Create Effective Auto Inspection Company Business Plans
A great business plan will lay a strong foundation for growth in your startup auto inspection business.
Business plans address a wide range of issues, including startup financials. Not surprisingly, lenders immediately turn to the financial section and use the accuracy of your forecasts to gauge the value of other parts of the plan.
Subsequently, a thorough understanding of business plan financial basics is a prerequisite to effective business plan writing for auto inspection businesses.
Evaluate the Competition
Long before you open an auto inspection business in your area, it's a smart move to see what the competition looks like. We've provided the link below to help you find competitors near you. Just enter your city, state and zip code to get a list of auto inspection businesses in your community.
Prior to opening your doors for business, be sure you fully understand the competitive landscape and where your new business will fit in.
Turning Competitors Into Collaborators
If you want to open an auto inspection business be sure to learn from folks who are already in business. If you think your local competitors will give you advice, you're being overoptimistic. What's in it for them?
But, a person who owns an auto inspection business outside of your community may be more than happy to give you a few tips, after they realize you reside far away from them and won't be stealing their local customers. In that case, the business owner may be more than happy to discuss the industry with you. It can take a while to find an entrepreneur who is willing to talk, but it's well worth the effort.
How does one quickly and easily locate an auto inspection business entrepreneur who is willing to talk to you but doesn't live nearby?
It's easy. Here's a link you can use to find a mentor outside of your area.
Auto Inspection Business Acquisitions: Financial Considerations
You've invested a lot of time and effort in planning your startup. But here's something you probably don't know: Startup auto inspection businesses consistently fail to achieve the financial performance of acquired auto inspection businesses.
Financial risk management requires you to at least consider the possibility of setting your startup plans aside to explore acquisition opportunities. Many entrepreneurs buy an existing business for the sole purpose of tapping into the financial benefits of an established customer base.
An acquired business also has documented assets and earnings - a big advantage with lenders and investors.
Franchising May Be a Better Way to Go
Your chances of achieving the entrepreneurial goal of avoiding failure in business greatly improve if you buy a franchise rather than going it alone.
Before opening an auto inspection business, a smart move is to determine whether buying a franchise could be the right move for you.
The link below gives you access to our franchise directory so you can see if there's a franchise opportunity for you. You might even find something that points you in a completely different direction.
Related Articles on Starting a Company
These additional resources regarding starting a business may be of interest to you.
Consideration Before Buying a Franchise
Share this article
---
Additional Resources for Entrepreneurs