Startup Advice
How to Start an Estate Cleaning Business
Starting an estate cleaning business is an excellent entrepreneurial opportunity if you have the creativity and tenacity necessary to be a successful entrepreneur. We offer a few secrets on the essential elements for business success.
Thinking about opening an estate cleaning business? We tell you what you need to know to get started.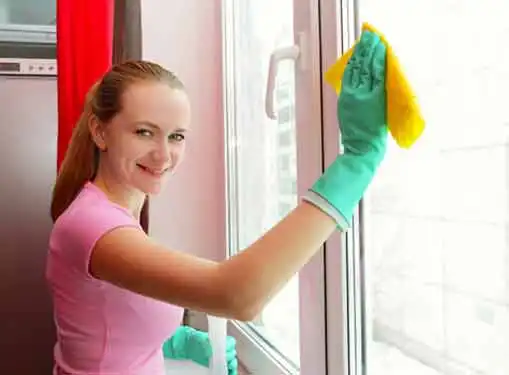 The Estate Cleaning Marketplace
The service model for estate cleaners hinges on professionalism and convenience. Rather than handling the task themselves, property sellers contract with estate cleaners to give their property a top to bottom cleaning and make it presentable for real estate buyers.
In most cases, estate cleaners are called in following the death of a family member. The best estate cleaning SMBs pitch a slate of professional, no-hassle services that allow the sale of the decedent's estate to proceed without a major time commitment from the surviving family members.
As a startup estate cleaning entrepreneur, you'll need to understand the needs and wants of individuals who are struggling to deal with the estate requirements of a deceased love one. However, you should also familiarize yourself with other potential estate cleaning clients including families who have moved a loved one into a residential facility, busy property owners and possibly even relocating hoarders.
Diversifying an Estate Cleaning Startup
The nature of an estate cleaning service and the estate cleaning marketplace create fertile opportunities for startup expansion and diversification. As your startup grows, you can dramatically increase your revenues and industry footprint by simply broadening the services you offer your clients.
Estate Clearance & Sales. Many estate cleaners also offer estate clearance services. In addition to cleaning the property, these companies sort through the possessions and price items for an estate sale. In other scenarios, estate clearance companies purchases the contents of the home for an agreed price and keep the profits that are earned on the contents' sale.
Landscaping. Landscaping services are a value added element you can use to grow your business. Elderly homeowners often fall behind on exterior maintenance and landscaping, giving estate sale startups an easy way to expand their service model and provide a more turnkey experience for their clients.
Moving. Geographic diversity creates opportunities for estate cleaners to provide moving services for families that are relocating an elderly parent or are simply too busy to handle the details of their own relocation. In addition to cleaning the property and preparing it for sale, these companies pack, box and transport (often through a third-party provider) the family's possessions to their new home.
Elements of an Estate Cleaning Company Business Plan
Your estate cleaning company's business plan should be tailored to your business's unique traits and goals. Yet good business plans universally hit on sound business plan elements:
Mission Statement – Your description of your estate cleaning business's reason for existing.
Goals & Objectives – A list of mile markers on your estate cleaning business's road to success.
Financial, Marketing & Action Plans – Each of these plans covers a specific aspect of your estate cleaning business's strategy and direction.
Investigate the Competition
Prior to launching an estate cleaning business in your area, it's worthwhile to find out how many competitors you have. Try our link below to find competitors in your city. After clicking on the link, type in your city, state and zip code to get a list of estate cleaning businesses near you.
Is the local market large enough to support another estate cleaning business? If not, you had better be sure that you are doing things much better than the competition.
Talk to People Who Are Already in the Business
If you are seriously contemplating launching an estate cleaning business, the next step is to speak with somebody who is already in the business. If you think owners of nearby estate cleaning businesses will give you advice, think again. What's in it for them?
However, an entrepreneur who owns an estate cleaning business in another town can be a great learning resource for you, once they realize that you are not going to directly compete with them in their community. Indeed, many experienced entrepreneurs enjoy offering advice to startup entrepreneurs. It can take a while to find an entrepreneur who is willing to talk, but it's well worth the effort.
How do you find an estate cleaning business entrepreneur in another city who you can speak with?
It's easy. Here's a link you can use to find a mentor outside of your area.
Top Three Reasons to Buy an Established Estate Cleaning Business
It's almost always preferable to buy an estate cleaning business than to pursue an estate cleaning business startup.
Although buyers should always perform thorough due diligence, there at least three reasons you should consider an estate cleaning business purchase as your entryway to business ownership.
Proven Profitability. Startups struggle to bring in revenue right out of the gate while existing businesses usually have a steady stream of income.
Operational Efficiency. When you're shopping for an estate cleaning business, be sure to look for ones that have all of the necessary processes and systems to ensure seamless operations from your first day of ownership.
Funding. Lenders, investors and other funding sources almost always prefer business purchases to startups.
Don't Rule Out Franchising
The four-year survival rate for business startups is less than fifty-percent. Survival rates improve when entrepreneurs launch an estate cleaning business franchise. Franchise startups have something traditional startups don't -- the reassurance of a network that is invested in their long-term success.
The link below will take you to our cleaning and maintenance franchise directory where you will find cleaning and maintenance business opportunities with some of the nation's leading franchises. Since franchises vary in quality, we recommend carefully researching each potential franchise before you decide on the one that is right for you.
Other Useful Articles for Startup Entrepreneurs
These additional resources regarding starting a business may be of interest to you.
Coming Up With Good Business Ideas


Share this article
---
Additional Resources for Entrepreneurs