Workplace Productivity
Impact of Office Temperature on Productivity
The impact of office temperature on productivity is much debated. It's too hot! It's too cold! In fact, the biggest productivity loss may be the discussion itself. Fortunately, some research on office temperatures that defines the perfect office temperature may quell the office temperature wars.
Office temperatures can impact productivity in the office, according to a study by the Helsinki University of Technology and the Lawrence Berkeley National Laboratory.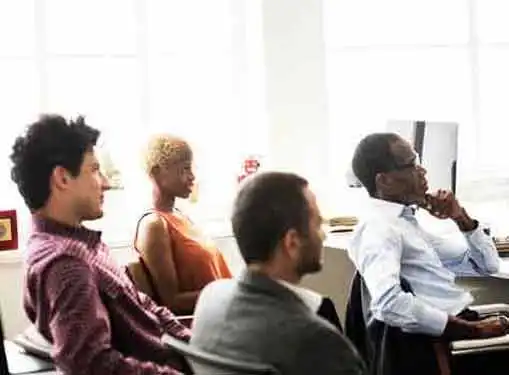 The results of the research on office temperature's impact on office productivity show that performance in the office increases with temperature until temperature gets to a range within 21 degrees to 22 degrees Celsius. That range equates to 69.8 to 71.6 degrees Farenheit.
Once you get above that range, office productivity declines.
According to the study, the highest productivity is at temperature of around 22 degrees Celsius, or 71.6 degrees Farenheit.
For business owners who are tired of workers complaining about the temperature, set the office thermostat to 71.6 degrees and say "The office temperature argument is officially over. We are setting the office temperature at the optimal temperature for the business, based on science. Now go back to work!"
Of course, this may not end the debate on office temperatures.
In our office, the big problem is that the office is not uniformly heated or cooled. The guy next to the heat vent is overheated. The gal down the hallway is freezing.
If you're a worker at a small business, you can use the study to your advantage. Tell the boss that temperature does impact office productivity and he'd be smart to upgrade the office heating and cooling systems so there isn't so much disparity between office temperatures.
With this scientific research in hand, you'll be making a strong argument. After all, the owner wants to do what's best for the business, right?
Share this article
---
Additional Resources for Entrepreneurs