Starting Your Business
Jaw Dropping Facts You Might Be Overlooking During Start-up
Written by Ashwin Satyanarayana for Gaebler Ventures
Thinking about starting a business? Don't take one more step before reading this article. Here are some simple and constructive tips for would-be entrepreneurs. Avoid failing at your start-up venture!
Staggering failure rates, increasing cases of bankruptcy and a devastated soul resulting from business failure are the last thing an entrepreneur wants to face.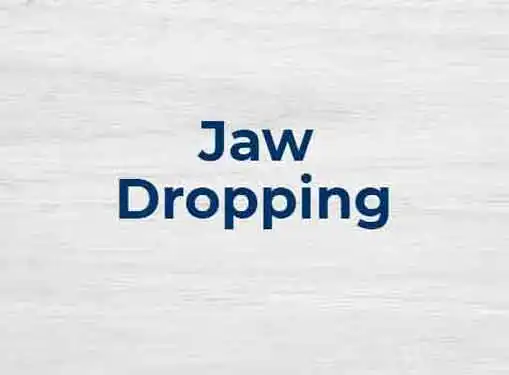 Yet, most entrepreneurs don't start a business only to look down the lonely road to doom. Most of the time, failure happens not because of a major mistake but minor oversights. Here are some 13 Jaw-dropping facts that you could be overlooking when you start your own business.
Market Research
Most business owners don't even think about this little, but crucial step before starting their own business. They often fall head-over heels in love with their "earth-shattering" idea that they don't bother looking into specifics, nitty-gritty and the meet the devil who lounges in the details. Are your products and services really in demand? Do you think you can make a living out of selling them? What problem(s) is/are solved by your products/services? Without knowing this, you are going to crash into a huge unmovable wall.
Company Structure
The structure of a business venture starts with the founder's vision. As an entrepreneur, what are your goals? Not everyone wants a Fortune 500 company. Do you want the freedom that comes with a business and hence not be working under someone? Do you want to build wealth by using the power of leverage? Do you want to build a huge, monolithic, company? Depending on this vision, you give a structure to your company right at the start, when you are forming it. Not giving this a thought can prove to be a stumbling block later on.
Business Plan
Business owners somehow tend to think that a business plan is only for those businesses that need funding from Venture Capitalists or creditors; that's not true. A business plan is a "plan of business growth on paper." It helps you put your vision in writing. Make a place for various plans and strategies and give your business a plan to follow. Whether you intend to have your business funded or not and whether you are self-employed or a huge corporation, a business plan is a must have.
Capital
One of the most common facts that entrepreneurs tend to overlook is that capital - the availability or the lack of it - is a much hyped concept. Plenty of business success stories are based on "boot-strapping" - starting with nothing. Take an idea, start with nothing and grow into a business you - and many others -- are proud of.
Staffing and Human Resources
Not every business needs full-time staffing. Have you thought whether your business really needs staff? Can there be any functions within your business that you can operate without staff? Perhaps you can automate some of the business functions? Just because most businesses need people to function, do you really think you would need people too? Can you think out of the box?
Geographic Scope of Operations
Limiting the scope of business operations to local precincts the business operations in or is based out of is yet another mistake most entrepreneurs do when starting up. Thanks to technology and the Internet, it's easy to go global, expand the scope of your business operations and even dabble with international trade.
Systems
Overlooking the possibility of developing systems to smoothen your business operations can make you operate business much like "fire-fighting." Not having systems in place can leave the normal functioning of your business to everyone's guess. At best, this kind of business operations can be termed as "chaos."
Ash has an undergraduate degree in engineering and an MBA from Ohio University. Today he is a corporate trainer, business coach and a freelance writer.
Share this article
---
Additional Resources for Entrepreneurs