Starting Your Business
More Jaw Dropping Facts You Might Be Overlooking During Start-up
Written by Ashwin Satyanarayana for Gaebler Ventures
Thinking about starting a business? Don't take one more step before reading this article. Here are some simple and constructive tips for would-be entrepreneurs. Avoid failing at your start-up venture!
Staggering failure rates, increasing cases of bankruptcy and a devastated soul resulting from business failure are the last thing an entrepreneur wants to face.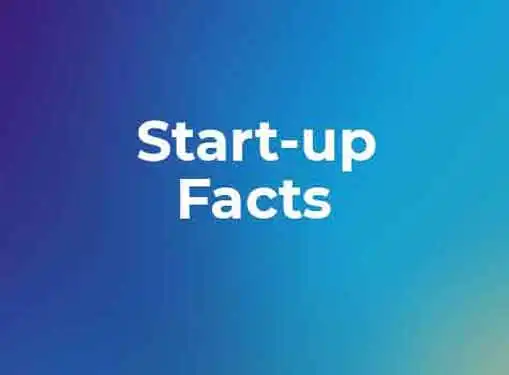 Most entrepreneurs don't start a business only to look down the lonely road to doom. Most of the time, failure happens not because of a major mistake but minor oversights. Here are more Jaw-dropping facts that you could be overlooking when you start your own business.
Marketing
`Most businesses are started by "technicians" - people good at doing something of commercial value. So inevitably they end up doing what they do best. However, for a business to succeed, you need to market it well. Efficient overall marketing strategy incorporating strong sales channels, diverse marketing and distributorship channels, affiliates, branding efforts, etc., are all usually overlooked by most small businesses.
USP:
A unique selling proposition is almost non-existent in many small businesses sprouting up all over the world. It's so easy to follow the "me-too" approach that budding entrepreneurs don't even stop to give a thought to how they can make their products or services different, special or more appealing than competition. You must read "Differentiate or Die" By Jack Trout and Steve Rivkin to drive the nail straight into the wall.
Customer Service
Overlooking the importance of customer service is the worst thing a small business can do. Set-up shop, sell and sell again. Meanwhile, entrepreneurs don't bother much about quality delivery which hurts them more than they can fathom. By the time they realize, it's too late - millions of dollars and a life-time of reputation swimming in the drain.
Life Time Value of Customer
Small businesses - almost all of them - focus on sales made to new customers. Little thought is given to an even more powerful concept called "life-time value of customer." Businesses can cross to an existing customer much more easily than finding a new one. As to how much a business really gains from every single customer is determined by LTV (Lifetime Value of the Customer).
Cash-flow
One reason small businesses die a premature death is due to lack of focus on cash flow - the blood stream of any business that has to breathe to survive. A positive cash flow reflects a good business while a negative cash flow projects an ailing business. Have you even given a thought as to how your cash flow is? Lowering expenses while pumping up the revenue should do the trick. The question is are you doing it?
Most small businesses don't have an exit strategy; they tend to improvise most aspects of running a business but not really plan for it. Exit strategy then, is no exception. While some entrepreneurs have well-planned exit strategies (serial entrepreneurs are really good at this), most others have no clue. Not having an exit strategy before you start your business can choke you when you have to reach out for your parachute.
Ash has an undergraduate degree in engineering and an MBA from Ohio University. Today he is a corporate trainer, business coach and a freelance writer.
Share this article
---
Additional Resources for Entrepreneurs