Laptop Computers
Laptop Warranties
Laptop warranties vary from company to company and from laptop to laptop. When it comes to buying a business laptop, the biggest mistake you can make is to assume that all warranties for laptops are the same.
"Evaluate vendor warranties." It's a mantra we repeat over and over to small business professionals.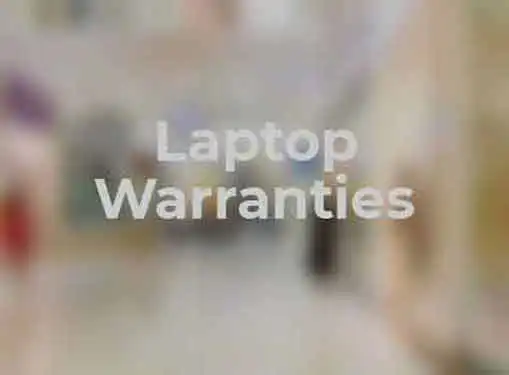 But when it comes to business laptops, researching manufacturers' warranties takes on a new level of urgency. If you misjudge your laptop warranty coverage, you could find yourself without a functioning computing platform for days -- or even weeks -- at a time.
Laptop warranties are not the same from one manufacturer to the next, or even from one product to the next.
Part of the laptop buying process involves supercharging your due diligence routine on any laptop that is in serious contention for your buying dollars. The best laptop warranties will make your life a lot easier, while the inferior ones will make your life a living hell. Here's what to look for:
What Is Covered By Laptop Warranties
Laptop warranties are designed to cover product defects rather than problems caused by the user. Defective keyboards, modems and monitors are the areas that are commonly covered by warranties, as well as internal components. If your laptop is under warranty and require service, expect the manufacturer to cover the cost of parts, labor and (in some cases) shipping.
What Isn't Covered by Laptop Warranties
Manufacturers rarely warranty problems that have been directly caused by the user. Owner damage, theft and loss of data are typically beyond the limits of the average warranty. Manufacturer warranties also exclude software related issues, even if the software came with the laptop at the time of purchase. Another important caveat to consider is that any attempt to repair the laptop on your own will void your warranty. If the seal on your laptop case has been broken, you can forget about warranty service.
Laptop Warranty Issues & Concerns
Most laptop manufacturers require you to ship your laptop to the factory for warranty repair and service. Procedures vary from one manufacturer to the next, but count on not having access to your computer for a week or more.
Laptop warranty terms of one year or more are standard from all the top laptop manufacturers. Extended warranties can be purchased from the manufacturer or you can purchase a service plan through the retailer. Business users generally prefer retail service plans because they can deal with a local service department.
Check your laptop warranty to make sure it covers new parts rather than refurbished ones. It's not uncommon for manufacturers to try and save a few bucks by repairing your laptop with aftermarket parts.
Share this article
---
Additional Resources for Entrepreneurs