Real Estate Articles
Liability Insurance for Real Estate
Written by Brent Pace for Gaebler Ventures
As an entrepreneur and owner of commercial real estate, you will want to protect your investment. One of the most efficient ways to do that is through buying the right liability insurance.
As an entrepreneur you are used to taking calculated risks.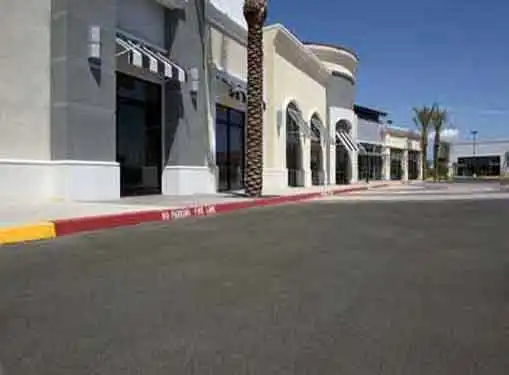 Leaving a stable job to start your own company is a risk. Owning property is a risk. Hiring employees involves risk. As you take the plunge and purchase commercial real estate, you are also taking a risk. One way to hedge against that risk involves purchasing liability insurance.
Liability Insurance Defined
Liability insurance protects you from being sued by third parties over negligence. Negligence basically means that the issue was your fault. As the owner of commercial real estate, the many people who visit and work at your property each day are candidates to possibly sue you for negligence.
One example could deal with property maintenance. Let's suppose that you own a suburban office building that has a nice parking lot next to it. Over time you have allowed the parking lot to fall into disrepair. The lot is littered with pot holes and can be tricky to navigate. One day a man who works in your building gets out of his car and breaks his ankle because he tripped on a pot hole. It sounds crazy, but this person may have the ability to sue you because of your negligence in maintaining the parking lot. You may be liable for his injuries and the associated costs.
Types of Liability Insurance
Most liability insurance protects your from specific events that are associated with your property. A typical liability insurance coverage would cover incidents in, on, and related to your property. Claims made by third parties over your negligence are covered under liability insurance. You will want to make sure that check any exclusions on your policy, however.
In addition to typical liability insurance, you can also purchase pollution liability insurance. This coverage is especially useful in protecting a Landlord from any pollutants or unknown health effects relating to the property and its tenants.
Deductible
As with all insurance, you should focus on the deductible to help produce savings. Any claim made on your policy will result in increased premiums, so you only want to make claims if they are substantial. A substantial deductible will help you to stay disciplined on this front.
Bundling/Umbrella Coverage
As with other types of insurance, you can hope to achieve savings by bundling your insurance in a package. Your property, renter's, liability, and other types of specific insurance can be bid together in one package. Doing this may help you achieve the most efficient coverage.
For property owners with multiple properties, a special type of bundling may be available. You may need to have property and liability insurance, among other types of insurance, for each property. Rather than bundling each property individually, you could work towards bundling all of your properties together in umbrella coverage. Umbrella coverage will cover all of the properties and help you to achieve some economies of scale.
The issue of how much coverage to buy can also be improved with the help of umbrella coverage. You can probably insure the entire portfolio for less than the replacement cost since it would take a phenomenally large catastrophic event to destroy your whole portfolio as long as it is geographically diversified.
Brent Pace is currently an MBA candidate at University of California at Berkeley. Originally from Salt Lake City, Brent's experience is in commercial real estate development and management. Brent will have tips for small business owners as they negotiate their real estate needs.
Share this article
---
Additional Resources for Entrepreneurs