Real Estate Articles
Property Insurance for Real Estate
Written by Brent Pace for Gaebler Ventures
As an entrepreneur and owner of commercial real estate, you will want to protect your investment. One of the most efficient ways to do that is through buying the right property insurance.
Buying insurance can be a complicated event.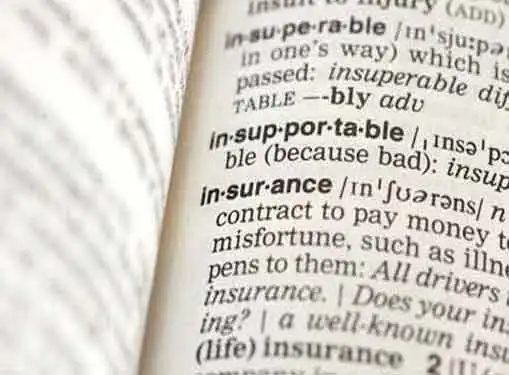 Even something as simple as purchasing insurance for an automobile can drive you crazy with the many options for coverage. Unfortunately, insuring your commercial real estate can also require a lot of attention to detail. The exercise, however, is absolutely essential if you wish to protect your investment.
Property Insurance Defined
Property insurance itself protects just that, your property. In most cases it is kept entirely separate from liability insurance. Property insurance will protect you against the damage or loss of your property and can even be extended to include contents.
Types of Property Insurance
There are several types of coverage available with property insurance. In fact, there are so many that you should really talk to an insurance agent to find out what options might be available for your property. Even still, some basic coverage can be put in place to insure against the following:
Fire damage
Earthquake damage
Other storm/flood damage
Property replacement/repair
Contents replacement/repair
Loss of income and/or extra expenses related to damage from any of the above
As a commercial property owner, one of the most important coverage to consider is the coverage for loss of income. If this is a property designed to produce cash flow for you, you could be severely damaged if any of the disasters above causes you a loss in income.
Focus on the deductible
As with any insurance, if you want to lower your premium you should focus on the deductible. For many property owners, property insurance serves to protect you in the event of a catastrophic event. Since that is the case, you may consider raising your deductible to a substantial number, perhaps even in excess of $10,000. Doing this will help you keep premiums in check.
Replacement Value or Cash Value?
Another consideration for insurance deals with replacement value. If you own a 15 year old brick building, the value of the building itself may have depreciated over time. If the building is destroyed in an earthquake, however, you can't build a 15 year old building, you have to build a brand new one. Consider this in your coverage. If you absolutely would have to replace the building you may want to consider coverage at replacement value. Although this will be more expensive, it will cover you in the event that you need to re-build your property.
Check Your Leases
If you have purchased your property from a third party, you will also want to check the leases with existing tenants for insurance requirements. It is not uncommon for a lease to specify certain types of insurance that must be carried by the Landlord (as well as Tenant insurance requirements). You want to make sure that you are meeting those requirements in your coverage; otherwise you may expose yourself to more risk in the event that the Tenant comes after you and you don't have the proper insurance.
Brent Pace is currently an MBA candidate at University of California at Berkeley. Originally from Salt Lake City, Brent's experience is in commercial real estate development and management. Brent will have tips for small business owners as they negotiate their real estate needs.
Share this article
---
Additional Resources for Entrepreneurs