Productivity Tips
Listening To Music At Work
Written by Anna Gaebler for Gaebler Ventures
If you find that you can't focus at work and aren't getting anything done, studies show that listening to music at work can make you more productive.
If you've ever been told that listening to music while working is bad, new studies show that it can help you focus and increase your productivity.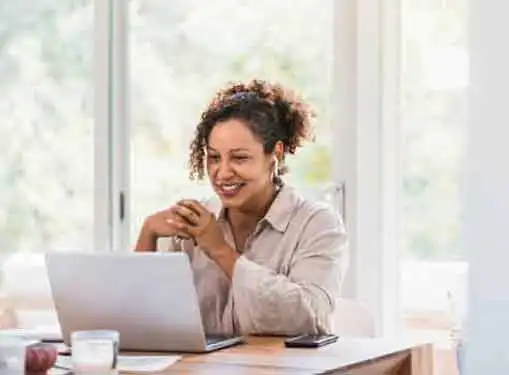 Whether you have a high-skilled job or a low-skilled job, listening to music can stimulate your brain and protect you from other workplace distractions that might break your focus.
A study published in HR Magazine states that after a group of employees were given stereo headsets to listen to while they worked, their productivity jumped a whopping 10.2 percent compared to the no music control group. A similar study at University of Illinois had almost identical results.
So which kind of music is best? Does all music carry the same effect? It depends on the person. If you are more easily distracted than others, it may be better to listen to music without lyrics. This is true especially if your job involves writing.
In addition, music that has a light melody and a steady beat can help you concentrate more. These types of music help keep your work pace regular. Baroque music is an excellent example, especially the works of Bach and Handel.
If classical music isn't your thing, studies have shown that rock music has the same effect. A report in the journal Neuroscience of Behavior and Physiology contended that the ability to recognize visual images, including letters and numbers, is faster when listening to either rock or classical music.
In addition, if you want to be more productive through being more relaxed, then you may be interested to learn that research has shown that music with an upbeat rhythm can reduce stress hormone levels by as much as 41%.
If you have an iPod or MP3 player, it may be tempting to listen to a podcast or a book on tape while you work. However, this method creates a major distraction, and will most likely decrease your productivity.
As an entrepreneur, it may be beneficial to instate a music policy in your workplace that employees should be allowed to use iPods or MP3 players for listening to music, but not podcasts or books on tape. Also, be sure to discourage workers listening to a radio or stereo without headphones, as this can create a major distraction for surrounding employees.
Anna Gaebler is a part-time writer for this site. Outside of writing, her passions include soccer, friends and family.
Share this article
---
Additional Resources for Entrepreneurs