Starting a Business With An Invention
Making Money from Your Invention
Written by Mac Cassity for Gaebler Ventures
So, you have invented a product...now what? This article contains some great ideas to help you turn your new invention into cash in your pocket.
Inventing a new product and offering it for sale is the dream of many an entrepreneur.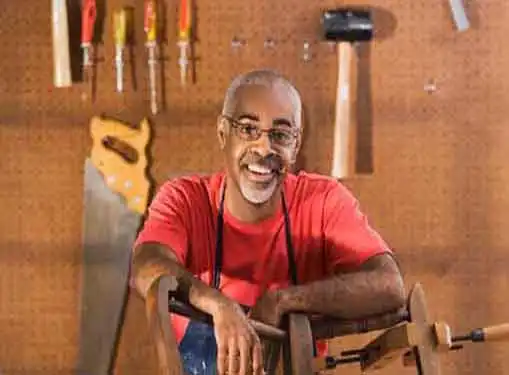 They imagine their invention to be their key to fame and fortune and once their product hits the market, their troubles will be over and they will be on the fast track to easy street.
Unfortunately, marketing an invention is seldom that easy and the majority of inventions never see the light of day much less the shelf space on your local retail store. There are, however, some things you can do to increase your chances of having success with your invention. Here are 5 tips to help you put money in your pocket from your invention:
Sell the invention outright- Some people want to see their project through from start to finish, but if you do, you may end up spending time and money and get nothing in return. To start with, if you can find a buyer and the price is attractive, you would probably be wise to just take it. While it is POSSIBLE to earn a lot more than the offer someone may make, the journey can be a long and difficult one.
License the product to others- A great way to profit from your invention is simply to license it to another company who can then sell it under their own name. You can do an exclusive license, or a non-exclusive one (which will allow you to license it to more than one company.) Basically, they sell the product and give you a piece of the profit from everyone one sold.
Create an affiliate program- An affiliate program is similar to having your own sales force. You can run this manually or utilize many of the affiliate software programs available online. Affiliates simply generate leads and send them to you and for each one that is sold, you give the affiliate a percentage of the profit. This process is very popular for products that are sold online and there are MANY internet marketers that can help you generate significant income. Your own built in sales team and the more you pay them, the more incentive they have to generate leads for your invention.
Create a storefront business-Depending on what type of invention you are looking to market, having a storefront business might be an option that will work well for you. If your product can be sold directly to consumers in your local area, this can be a great way to generate some profit. In addition, you can also offer it for sale in existing storefronts alongside the products the merchants existing products. There can be high overhead with this approach however, so you will want to factor that in when you are creating a business and marketing plan.
Sell it online-Finally, simply setting up a website with a payment processing option can be a great way to make money from your invention. This will give you the opportunity to pre-sell visitors to your site, let them know exactly what your invention is and does, and can be extremely inexpensive to get started. In addition, this is pretty much a requirement if you plan to use affiliates to sell your invention for you.
As you can see, there are quite a few ways that you can profit from an invention and as your sales increase, you can continue to add techniques from the list above. Utilizing several of the techniques above at the same time can greatly increase your chances of success in getting your invention into the hands of the buying public.
Mac Cassity is an entrepreneur and business person. Mac began writing professionally when he was twelve years old for a comic book collecting publication. Today, he has experience in insurance agency management and runs his own freelance writing business, Mac the Knife Articles.
Share this article
---
Additional Resources for Entrepreneurs