Small Business Marketing
Marketing Your Business with Craigslist
Written by Rayzelle Forrest Young for Gaebler Ventures
This article explains how to effectively market your business on Craigslist. Find valuable tips for posting ads on Craigslist to drive customers to your business.
Marketing your business with Craigslist can be a very effective way to get customers.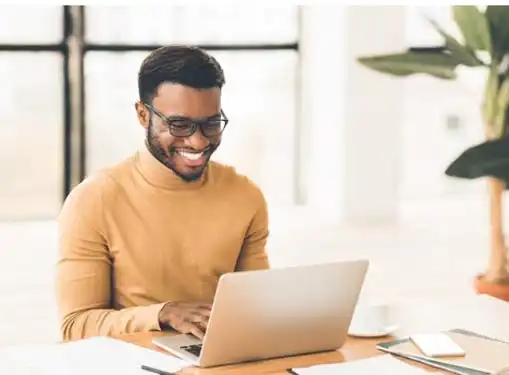 It is the number one visited classified ad website on the internet. You can browse ads when looking to purchase goods and services as well as place ads in order to sell them. The amount of daily traffic that Craigslist receives far outnumbers all the other classified ad websites. Depending on what type of business you have, it possible to use Craigslist as your sole source of marketing and still get a decent amount of customers. Businesses that specialize in the financial services industry do particularly well but even if this is not your field of business, this site is a great place to include in your marketing strategy.
Put Ads In Proper Category
When marketing on Craigslist, the most essential thing to remember is to place your ad in the appropriate category. There are a vast amount of categories to choose from to place your ads in such as health and beauty, electronics, financial services and so forth. Place yours in the industry category of your business so that customers find you easily.
Write a Compelling Ad Title
Since so many buyers and sellers use this site, there is a high probability that there will be other businesses that offer the same products and services as you. You need to make your ad title one that stands out from the rest or at least one that prompts buyers to click on your ad. Posting ads will do you no good if no one clicks on them to see what you have to offer. If you need to, do some quick research on how to write a good ad title.
Keep Ad Short
The purpose of your classified ad should be to get buyers to come to your website, make a phone call or send an email to get more information. Your ad should peak buyers interest just enough to do this. Don't give them all the information in the ad.
Use Images in Your Ads
According to Craigslist, people click on ads that have images more often than those that don't. This is because they want to see what the product or service looks like. Ads without images are often times overlooked and get less clicks than those with images.
Include Contact Info In Ad
Make sure your classified ad has the proper information in it to get a sale. This will of course include a web url, contact phone number or email address. If your business has a website, the ideal thing to do is give potential buyers a website address. This makes your business look more legitimate and will direct buyers to a place where they can get more information about your product or service and your company.
Post Every 48 Hours
Craigslist allows you to post the same ad in the same city every 48 hours. If you are running an internet based business you can post in multiple cities at one time. This will optimize your business exposure even more.
Ultimately, the ideal marketing strategy for your business should include a variety of techniques. Craigslist is one that can be done easily and for free. Because of its enormous amount of traffic this is one marketing strategy that you don't want to pass up.
Rayzelle is an entrepreneur and writer. Based on her experiences as an owner of her own dance studio, she will share her personal tips on being a successful entrepreneur.
Share this article
---
Additional Resources for Entrepreneurs