Small Business Marketing
Marketing your Business Online for Free
Written by Rayzelle Forrest Young for Gaebler Ventures
Entrepreneurs are always looking for cost effective ways to find new customers. How about free? This article outlines methods that are free and easy and can be done without the help of a professional.
Using free marketing on the internet is an excellent way to get your name out there as well as build an internet presence for your business.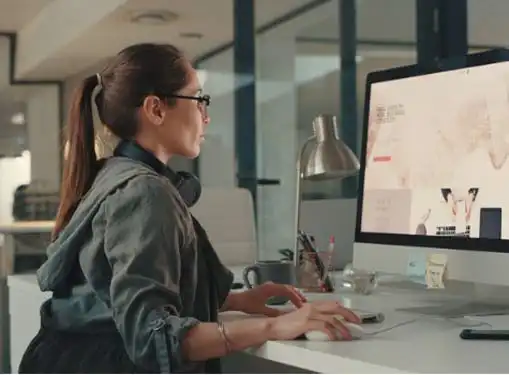 Taking advantage of free marketing tools on the web will also give you the opportunity to drive customers to your website. Free online marketing comes in the form of many different techniques that you as a business owner can and should take advantage of. If you are wondering how this can be done here are 5 easy ways to do it.
Place Classified Ads
The internet is overflowing with free classified ad sites. This means of online marketing is a great way to get targeted traffic to your website, especially if you post to the ones that get a huge amount of traffic. It might be worth it to spend a day posting your business ad to as many free online classified sites as you can. Make sure you use highly searched keywords and phrases in your ad title and give just enough information to entice potential customers to click on your web link.
Write Articles
You can also write short 400-500 word articles on topics relevant to your business and submit them to article directories. This free marketing tool is an excellent way to create backlinks to your website and get readers to click on them for more information on your product. When using this form of free advertising, you want to include highly searched keywords in your title as well as in the body of the article in a way that sounds natural. About every 100 words is suggested for keyword implementation. You may want to do some quick research on writing SEO articles.
Blogging
Blogging is another way to get free traffic to your website. There are a number of sites that allow you to start a blog for free without having to purchase a domain name. All you have to do is update your blog a few times a week using keyword rich posts so your followers can find out more about you and your company.
Video Marketing
Marketing your business with short videos allows you to get your business in front of an enormous amount of potential customers if you use the right medium. The second most used search engine is YouTube. Using this site to post short informational videos about your business products and services gives you the opportunity to put yourself in front an audience of millions. Again, in your video title use frequently searched keywords and phrases that people look for when searching for your type of business.
Post To Forums
The key to using this free marketing tool is to post to forums that are related to your type of business. Most forums will allow you to include a short ad in your post with a web address. When using forums, make sure you don't post in a way that is considered spamming. If you do, you could be banned from the site.
Rayzelle is an entrepreneur and writer. Based on her experiences as an owner of her own dance studio, she will share her personal tips on being a successful entrepreneur.
Share this article
---
Additional Resources for Entrepreneurs