Small Business Marketing
Marketing Your Business with SEO Content Writing
Written by Rayzelle Forrest Young for Gaebler Ventures
You've heard SEO content writing is good for your business's website but what is it exactly? This article gives you a step-by-step guide on how SEO content writing can be used to drive more traffic to your website.
One of the best ways to market your business online is with SEO content on your business website.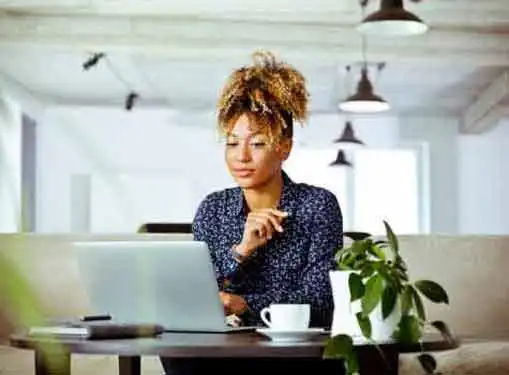 SEO stands for "search engine optimized." Writing content for your website in this way means that the major search engines such as Google, Yahoo, MSN, etc. will give your site a high page ranking. High page ranking means that the search engines will put your website in top listing spots when someone enters keywords that pertain to your site.
The goal with SEO content on your company's website is to get you on the first or second page of search engine's listings. Internet research shows that most people searching on the net usually don't look past the second page of search engine listings. The content on your website will have to be written in SEO format if you want potential customers to find you on the web within those first two pages. If you are writing your own SEO content for your website, here are some tips that you can use to get the job done.
Research keywords
When adding SEO content to your website you need to first do some keyword research. This is a short process but important one and can be done using a number of free tools on the internet. One popular tool to use is "Google Adwords: Keyword Tool." With your keyword search tool, type in popular keywords that people would use when looking for a site that sells your products or services. The keyword tool will give results on how many people search for that keyword as well as other related keywords for your type of website. Of course you want to use the keywords that get the highest search results.
Use Keywords In Website Title
There is a general format to follow when using your keywords on your website and in your content in order to get the best page ranking. One of them is to use the keywords in the title of the website. This will help the search engine spiders spot your website easier in order to evaluate the rest of your website content. It takes time for your site to get indexed by the search engines but putting keywords in the title will help to speed up the process by allowing search engines to find it faster. Doing this also tells search engines that your website is about a highly searched topic.
Properly Use Keyword In Content
Most internet SEO writers suggest that keywords be used in the introduction paragraph, the second paragraph and the last paragraph on your website. You want to make sure that you don't "stuff" your website with keywords. Search engines see using your keywords too much as a way of spamming and they will not index your site at all if this is done. Keywords should be used naturally in your content, about every 100 words or so. This allows you to keep your keyword density between 3-6%. Keyword density is the number of times keywords are used versus how many total words are in the content. You also need to make sure the overall content is relevant to the keywords and what you are selling.
Taking these basic steps when writing SEO content for your website will yield your company a better page ranking. This is extremely important to the presence of your business on the internet. SEO content writing should be taken seriously if your want people to find your website.
Rayzelle is an entrepreneur and writer. Based on her experiences as an owner of her own dance studio, she will share her personal tips on being a successful entrepreneur.
Share this article
---
Additional Resources for Entrepreneurs