Small Business Marketing
Marketing Your Business with a Free Website
Written by Rayzelle Forrest Young for Gaebler Ventures
Explains the benefits of marketing with a free website. Learn what you should look for when choosing a free web hosting company for your website.
In the early stages of starting a business, often times things can be tough financially.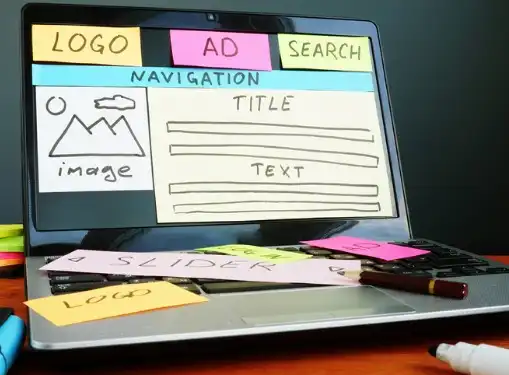 Start up costs can get expensive and pretty much drain whatever monies you had if you aren't careful. From getting insurance to purchasing supplies and even leasing a building can take a serious toll on your business finances. Getting all of the necessary components in place to get the business up and running can sometimes leave a very small budget for marketing. This is not good since marketing is essential to the success of your business. If you find that your money is running low but you still need to set up a website for your business, you may want to think about using a free web hosting service.
Using a free web hosting service may not be as good as having one that is not free but it still allows your company to establish a presence on the internet. The disadvantage of using free web hosts is that they usually display ads on your website and your web address will probably have an extension that includes web hosting provider's name. Other than that, this can be a good way to set up a web site for you company if you are out of business cash. Here is what you should look for.
Professional Templates
One thing you want to look for when choosing a free web host for marketing your business is professionalism. Make sure they provide templates that have a finished look and will allow you to give your business a professional online image and appearance. There are lots of free web hosting sites that have clean and refined templates to choose from that will do this for you.
Visitor Stats
Most free web hosts provide you with a way to track your visitor stats. Often times this includes how many people are visiting your website as well as the geographical location of where the visitors are coming from. Make sure your free website has these capabilities. This is imperative to your online marketing strategy. This will give you an idea of where you need to concentrate your advertising.
Image Uploads
Pictures are worth a thousand words. You will definitely need to be able to upload images to your website. You want to be able to show visitors photos of your product in addition to providing them with information. Pictures can help make your site look more professional and legitimate.
Upgrade Ability
Another thing you want to look for is the ability to be able to upgrade to an account that does not display ads on your site as well as not having to use an extension on your url. This feature is important especially if you have designed an efficient and professional looking site that you and your customers enjoy. It will save you a whole lot of time and headache if you can upgrade without having to change the look of your site.
Using a free web host in the early stages of your business can be an effective way to cut some of your initial marketing costs. Just make sure it is one that will allow you to present your business as one that is professional and reliable. The important thing is to establish an internet presence. You can always upgrade to a web host without ads and a url extension later on.
Rayzelle is an entrepreneur and writer. Based on her experiences as an owner of her own dance studio, she will share her personal tips on being a successful entrepreneur.
Share this article
---
Additional Resources for Entrepreneurs