Marketing a Taxicab Service
Marketing plays a central role in any company. But when it comes to a taxicab service, your ability to market your brand can be the deciding factor between barely making it and achieving stellar industry success.
Think tired marketing collateral is all you need to succeed in today's marketplace? Think again!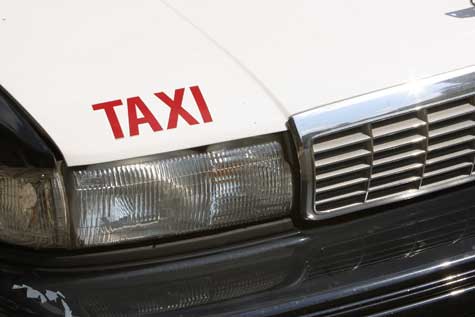 By leveraging today's best marketing techniques, any taxicab service .[%
Generating Buzz
Good buzz is a mythical creature in marketing circles. Although it's rumored to exist, it's hard to nail down. Whether you call it viral marketing or word-of-mouth advertising, a lot of ground can be gained by encouraging positive conversations about your company. For a taxicab service, meaningful brand conversations have the ability to transform the impact of your marketing efforts. The process begins with developing communication vehicles and mechanisms that invite discussion. As you begin to promote brand discussions, you will need to also develop systems for monitoring the things that are being said about your company and using positive mentions to your advantage.
Promotional Calendars
Sloppy marketing programs have no place in growing taxicab services. Instead of offering special promotions on the spur of the moment, we recommend creating a promotional calendar for the fiscal year. Although you can adjust the calendar as needed, advanced planning makes it easier to connect your company's marketing tactics to sales objectives, inventory levels, staffing, and other areas of the business. When used in tandem with a quality mailing list provider, promotional calendars can ensure the continuous execution of direct mail campaigns.
Give Word of Mouth Marketing a Try
Industry-leading taxicab services rely on a certain amount of word of mouth marketing buzz to communicate brand values and product messaging.
Word-of-mouth is unpredictable, but it's not completely out of your control. A skilled marketer can use online and offline marketing tactics to boost consumer discussions about your offerings. Mind you, there's a difference between word of mouth marketing and viral marketing -- if word of mouth marketing is a new concept for you, you might want to hire a marketing consultant.
More Articles on Marketing
Based on your interests, we think you may find these additional resources to be of interest.
---
Conversation Board
There's more to discuss that we can cover in a single article. If you have any additional comments or questions, please let us know. We welcome all comments, tips and questions!
Ready to Start Your Own Taxicab Service?
For tips on how to start a taxicab service, these resources provide helpful advice:
Sell to Taxicab Services?
If you want information on how to sell to taxicab services, this isn't the ideal place for you on our site. These guides are more appropriate for you:
Mailing Lists for Taxicab Services


More Guides on How to Market a Company
If you are eager to get marketing tips for a different industry, please browse our directory of marketing guides below.
Browse more marketing resource guides: