Small Business Marketing
Marketing to Niche Markets
Written by Amy Bax for Gaebler Ventures
If you have a large target market, it might be beneficial to narrow down your market even more. Knowing more about niche markets in your industry can be beneficial and cost-effective if you know how to properly market to them.
In general, your niche market is a smaller section of your larger target audience.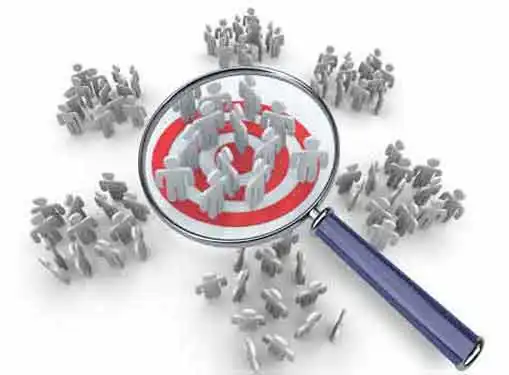 Niche markets represent a group of potential customers in your market that have quite a bit in common in terms of their interests, needs, and skills.
Frequently, niche markets represent a population within your customer base that most likely has been overlooked or underserved as a group. Overlooking the unique needs of a niche market can be a huge marketing mistake.
Finding a niche market within a larger market can be beneficial because you are more able to cater to the needs and wants of customers. This can also give you a competitive edge if your competitors have not been able to adequately do so. As a smaller company, it is much easier to cater to these smaller groups, because big companies often do not find it cost-efficient to do so.
How to Target Niche Markets
You already know general needs and wants that your larger target market demands out of the product you sell.
Now, you need to narrow down who you want to direct your efforts to and learn even more about what they want and look for when considering buying a product or service that you offer.
To do this, you have to know your product well. Ask yourself what all the benefits are from your product, and who will appreciate each benefit. Is there a certain group of people that seem to be reoccurring when you consider each benefit? This is most likely the niche you will want to go after.
Now that you know who you want to target, is there a way you can further adapt your product to what they need specifically? Are there features about your product they would be interested in that you have not yet communicated?
Learn as much as possible about the niche you want to target- how they think, what emotions they feel about relevant issues related to your product, what kind of selling techniques they prefer/dislike, etc.
Keep in constant communication with members of your niche market. Many niche groups will also take part in organizations or online communities that revolve around their common interests. Use this as an opportunity to interact with them, learn more about how to serve them better, and find new innovative ideas for your product or marketing efforts.
What to be Careful of When Marketing to Niche Markets
Make sure the niche is profitable.
Is it big enough? Are they willing to use your product or service? Just because the niche exists does not mean they will take action because of your marketing message. If you do not receive a positive return, then consider changing your message to cater to a different target market. Even if the group is being overlooked by everyone, it does not make sense for you to keep catering to them if you cannot also benefit from the working relationship.
Make sure you are an expert in the field you are marketing to.
Because you are marketing your product or service to a particular crowd, you will need to be able to communicate with them well about what you have to offer. This is also what will set you apart from any other companies attempting to target this particular group of people. If you fail to be able to communicate benefits of your product adequately, or communicate well with the people in the niche market, it will produce negative results.
Amy Bax is interested in providing innovative informational resources to entrepreneurs. She is currently an MBA student at the University of Missouri - Columbia.
Share this article
---
Additional Resources for Entrepreneurs