Home Business Advice
Network Marketing Home Business Opportunities
Network marketing businesses generate nearly $20 billion in annual sales. Whether you want to sell beauty products, cookware or a variety of other products, this might be the home business you've been looking for.
It's not surprising that network marketing opportunities are popular with home business owners.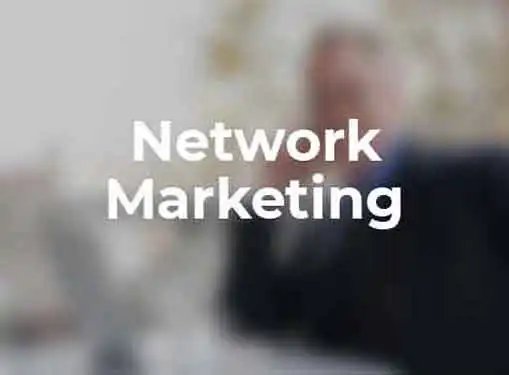 Low overhead, flexible work hours, and a proven business model are the ingredients home-based entrepreneurs look for in a startup business. But after you've made the decision to climb aboard the network marketing bandwagon, the big question is which opportunity is right for you?
Thousands of home business owners earn a comfortable living from network marketing. However, the network marketing field is also rife with scam artists who are more than happy to exploit your dreams for their personal gain. Although the prevalence of fraudulent companies complicates the selection process, with a little diligence you can protect yourself and find a legitimate opportunity that will fatten your pocketbook, not drain it.
The first indicator to look for in a network marketing opportunity is longevity. Most network marketing business providers (90%) fail within the first two years. If you find a company that has been around for five years or more, chances are it is a good one. Similarly, it's important to research the company's reputation. If the company has been around for several years but has also been the subject of numerous fraud investigations, keep looking for an opportunity with a better track record.
Each network marketing opportunity needs to be evaluated on its own merits, according to the same criteria that is used to evaluate a traditional business. Profitability, sustainability, and marketability are all important considerations that need to be applied to every opportunity you encounter. But there are also some other warning signs you need to be aware of, including the following.
Unbelievable Claims
The networking marketing world is full of companies who make unbelievable claims to entice new business owners into the fold. Phrases like "instant success" and "make money 24 hours a day" are red flags that the company is more hype than substance.
Lack of a Real Product
As crazy as it sounds, many sincere first-time business owners are lured to invest in multi-level marketing schemes that either don't sell an actual product or service, or whose products and services are so weak that the business owner can't get behind it. Make sure you know what your business will sell and that you will be able to sell it with a clear conscience.
Delayed Payment
Clarity is a must when it comes to knowing how and when you will be paid for your efforts. If the company tells you that it may take months or even years before you will receive payment, walk the other way as quickly as you can. Legitimate businesses provide compensation within a reasonable time period following the sale of the product or service.
Hard-Sell Recruitment
Most network marketing companies have an active recruitment system for new business owners. Expect recruiters to work hard to get your business. But if the recruiters are overly pushy and apply an unreasonable amount of pressure, that can be a warning sign that the company's real business isn't selling their product, but simply convincing more would-be entrepreneurs to buy into the business.
Share this article
---
Additional Resources for Entrepreneurs