Franchising News
Franchise Trade Missions Target Economic Growth In Afghanistan And Other Critical Regions
Written by Tim Morral
Published: 12/11/2012
International franchising initiative is designed to spur private investment and franchising in under-developed countries.
The global marketplace is an attractive venue for entrepreneurs interested in shipping products abroad or establishing new business ventures in developing markets. So it's not surprising that international franchising is becoming increasingly popular as a way for U.S.-based entrepreneurs to leverage proven business models for overseas expansion.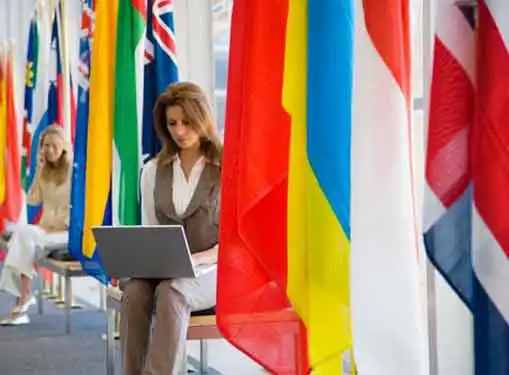 However, international franchising also offers important benefits for individuals who live in critical global regions. A recent initiative sponsored by the U.S. Department of Commerce is attempting to leverage international franchising as a resource for economic progress and job growth in under-developed nations.
According to the International Franchise Association (IFA), IFA members are participating in Franchise Micro-Missions in Afghanistan and Tunisia during the month of December. In collaboration with the U.S. Agency for International Development and the International Trade Association (divisions of the U.S. Department of Commerce), Hertz, RadioShack, AlphaGraphics, Tutor Doctor and other IFA members will introduce franchise brands to key stakeholders in these emerging markets.
Although the Afghanistan and Tunisia missions will focus on connecting participants with indigenous business partners, franchise leaders will also discuss franchise law, and meet with officials at the U.S. Embassy, the Overseas Security Advisory Council and the American Chamber of Commerce in Afghanistan.
"We are honored that the U.S. government has turned to the franchise industry as a partner to spur economic growth in critical areas of the world," said IFA President & CEO Steve Caldeira. "Franchising is a vital U.S. export that enables entrepreneurs across the globe to deliver essential products and services, while creating jobs and offering business education and training both at home and abroad. As we continue to advance global economic opportunity, franchising is fostering peace and stability worldwide."
Program organizers hope that the Franchise Micro-Missions and other efforts will lead to the development of a regional franchise loan facility as well as increased opportunities for franchising throughout the region.
Share this article
---
About Our Small Business News
Our small business journalists publish news articles for entrepreneurs five days a week. Our small business news articles review trends in entrepreneurship, analyze the ramifications of regulatory initiatives, present relevant entrepreneurial research findings, and cover many other topics of interest to small business owners.
---
Additional Resources for Entrepreneurs