Franchising News
Franchises Finally Starting To Embrace New Technologies
Written by Tim Morral
Published: 7/27/2015
Historically, the franchising sector has been slow to adopt innovative, new technologies. But that's changing as franchisees and some franchisors see technology as a critical resource for operational and financial improvement.
Technology has a transformational impact on businesses of all shapes and sizes. But one of the more common franchising mistakes is that franchises have dragged their heels when it comes to adopting and implementing new technologies.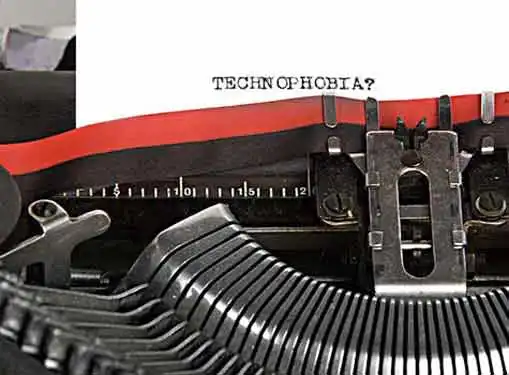 Mind you, there are certainly many franchisors that are using technology to create advantage. Just last week, we wrote about restaurants like Chili's that are deploying gaming technology in their restaurants to attract family diners.
But, outside of the big franchisors, many small franchisors and their franchisees aren't embracing technology to build competitive advantage.
Franchisees Are Often Hesitant to Move on From Outdated Systems
Why have franchises been so tech-averse? And how can franchises benefit from ramping up their tech games?
Too often, franchisees inherit an outdated technology ecosystem. Franchise agreements may describe operating policies that include technology standards that are enforced for all franchisees. In some cases, franchisees are averse to the idea of new technology themselves and adopt an "if it isn't broke, don't fix it" mentality.
But here's the problem: The market is quickly leaving these franchises and franchisees behind, largely because technology has become a central player in customer relationships. As customers have increasingly adopted tech trends -- mobile payments, customer loyalty apps, etc. -- franchises that are behind the curve have been abandoned in favor of more tech-friendly brands and businesses.
Tech Focused: The Types of Solutions Best for Franchises
For current franchisees -- or those who are in the process of becoming one -- integrating technological solutions into day-to-day practices is a key factor in business growth. Specifically, there are at least two types of technologies that streamline operations and contribute to bottom line business improvement:
Mobile Apps -- Apps are beneficial for many kinds of businesses. Operating a fast food franchise? Customers can use a loyalty program to collect rewards. Running a fitness franchise? An app can let clients schedule personal training sessions, book classes and more. Apps are user-friendly solutions that can streamline franchise operations and enhance customer service.
Cloud-Based POS Systems -- Traditional POS systems tend to be expensive and cumbersome. Cloud-based solutions are more cost-efficient, saving franchisees about 50-75 percent in POS-related expenses. Cloud-based POS also gives franchisees expanded capabilities, enabling them to complete transactions, manage inventory, integrate with accounting solutions and streamline upgrade processes.
The great thing about mobile and cloud technologies is that they don't require franchisees to completely overhaul their business models, but rather make relatively minor technology adjustments to operate effectively. Technology isn't one of the secrets to franchising success, but it's a necessary element of successful franchise ownership.
"The growth of cloud computing has transformed the franchise world," small-business tech expert Ramon Ray recently told Entrepreneur. "Existing franchises don't have to be newer to keep up, but they have to stop being slower."
In other words, those franchises that don't keep tabs on, and embrace, new technology may find, over time, that they lose market share to more nimble, more tech-friendly competitors.
Share this article
---
About Our Small Business Magazine
If you enjoyed this article, you can find plenty more like it on our site. We cover essential news stories for entrepreneurs. In addition to breaking news for entrepreneurs, we also have tons of how-to articles that cover topics like writing a business plan, preparing a marketing plan, selling a business and much more.
---
Additional Resources for Entrepreneurs