Small Business Marketing News
Kids And Gaming Targeted For Digital Marketing In The Restaurant Industry
Written by Tim Morral
Published: 7/22/2015
Forward-thinking restaurants are using kid-friendly digital games as key marketing tools. Here's how some restaurant marketers are turning games into improved business results.
Family dining is big business in the U.S.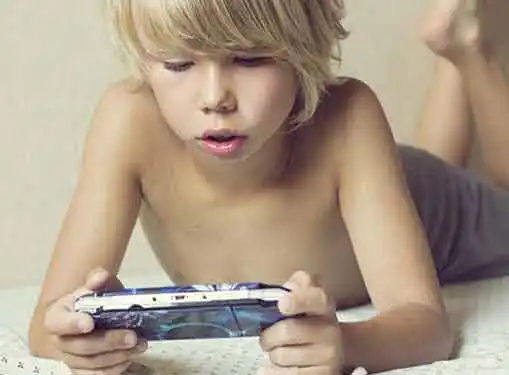 How big? According to some estimates, diners with kids under the age of 12 represent an $18 billion slice of total restaurant sales.
With that much business on the line, restaurant marketers are constantly searching for new ways to attract and engage families. In many cases, the best marketing strategies target kids -- not parents -- because industry insiders know that kids often drive dining decisions.
And that's where digital gaming enters the picture.
The Rise of Gaming in Digital Marketing for Restaurants
Digital entertainment has become a ubiquitous feature of consumers' daily lives. By tapping into kids' fondness for digital games, restaurant marketers are discovering that they can influence parents' dining choices and generate additional benefits for their brands.
"Digital entertainment can be leveraged to increase brand engagement with kids. Digital gaming provides the opportunity for restaurant operators to bridge the gap in marketing to the whole family," said David Sprinkle, research director for Packaged Facts.
Some of the ways that restaurants benefit from kid-targeted digital gaming include:
Tableside Gaming. According to Packaged Facts research report, Foodservice Marketing Trends in the U.S.: Technology, Mobile, and Social Media, brands like Chili's are offering tableside digital games for a small fee. In addition to increasing the brand's favorability with younger diners, tableside game fees provide an additional revenue source, with approximately 10 percent of diners electing to pay for games.
Tablet-based Family Activities. With the help of third-party providers, some restaurants are offering diners the opportunity to use browser-free tablets loaded with applications, games, videos and other content for kids. Parents can customize the experience and participate in learning activities with their kids as they wait for their food -- transforming the dining experience into true family time.
Loyalty and Brand Placement Opportunities. The flexible nature of digital entertainment enables restaurants to provide games and applications designed to nurture brand loyalty in young diners. For example, Dr. Panda's restaurant enables kids to play digital games that contain strategic brand placements and activities that strengthen kids' connection to the restaurant.
Win-Win-Win for Everybody
As a restaurant owner, digital entertainment can be a great way to get your marketing message in front of the right audience, i.e., kids. But although the technology is tailored to younger diners, the availability of engaging digital entertainment benefits parents as well.
Rather than having to entertain their kids as they wait for their food, tired parents can leisurely enjoy a glass of wine while the kids are engrossed in the restaurant's latest digital marketing offerings.
Share this article
---
About Our News for Entrepreneurs
Our reporters publish news articles for entrepreneurs five days a week. Our entrepreneur news articles review trends in entrepreneurship, analyze the ramifications of regulatory initiatives, monitor key economic indicators that impact small business, and cover many other topics of interest to small business owners.
---
Additional Resources for Entrepreneurs