Franchising News
World's Largest Fast Food Franchise Is Getting Even Bigger
Written by Tim Morral
Published: 6/27/2013
Subway, the world's largest fast food chain, announces plans to add 10,000 new locations by 2017.
In 2010, Subway overtook McDonalds as the world's largest fast food chain. Currently boasting 39,500 locations in more than 100 countries, the Subway franchise is just getting warmed up, at least according to the expansion plans recently reported in the Franchise Herald.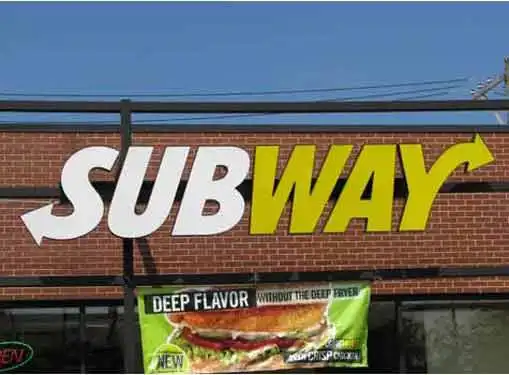 Across all industries and sectors, franchising appears to be on a roll as more and more entrepreneurs discover the benefits of owning a franchise. In addition to providing instant brand recognition, Subway and other well-known franchisors offer entrepreneurs training, supply chains and a proven business model, as well as their own geographic territories.
By 2030, Subway plans to swell its ranks to 100,000 stores. In the short-term, the franchise has announced its intention to open 10,000 new stores by 2017, an achievable goal considering that Subway has added 11,000 new locations over the past five years.
"We have a real goal of getting to 50,000 stores by 2017. And we have a goal of -- not a goal, but what we call a possibility -- we have a chart that shows the possibility of us getting to 100,000 stores by 2030," said Don Fertman, chief development officer at Subway.
Although Subway receives more than 200,000 franchise inquiries from North America each year, the franchise is targeting overseas locales for the bulk of its expansion. Specifically, the company sees sub-Saharan Africa (South Africa, Tanzania, Zambia and Kenya) as growth markets for the Subway brand. In the U.S., the company anticipates expansion in Philadelphia, NYC's outer boroughs and Boston.
Subway's planned expansion may offer real opportunities for entrepreneurs. But it's also important for would-be franchisees to explore other growth trends in franchising to identify the franchise business that is the right fit for their personal and business goals.
Share this article
---
About Our News for Small Businesses
Our small business news site is packed with breaking news for business owners. Find helpful entrepreneur resources about small business management, financing, marketing & technology.
---
Additional Resources for Entrepreneurs