Small Business Finance News
Venture Capital Deals: August 4, 2022
Written by Ken Gaebler
Published: 8/4/2022
The money is still flowing. Here are 22 new VC deals we recorded yesterday in our venture capital database.
Another day, another 22 venture deals. These August 2022 venture capital transactions have just recently been added to our venture capital database.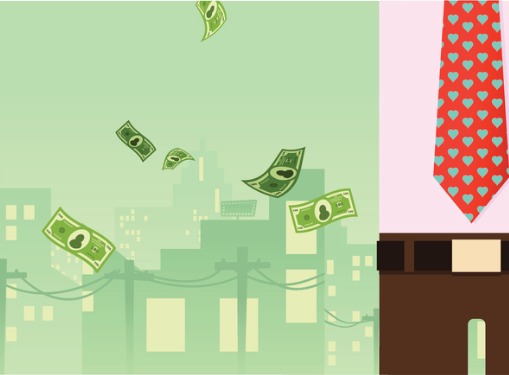 Hope someone out there finds this helpful. Let us know if any corrections are needed.
Alt
Investment platform Alt grabbed $200 million in new debt financing in a financing round led by Atalaya Capital Management. The NYC-based company lets users buy and sell alternative assets.
Annexus Health
Transformation Capital led a $33 million Series B financing round for Annexus Health, a Pennsylvania healthcare technology company. The company's solutions reduce the administrative burden on physicians and health systems by streamlining the management of access services.
Bounty
Miami-based Bounty raised $4.7m in seed funding led by M13 with support from Interlace Ventures and Sugar Capital. The company provides a monetization service for TikTok creators that allows them to earn money from brand reviews and recommendations.
Carefeed
Carefeed raised $3 million in funding to accelerate adoption of it senior care digital communication solutions. Reformation Partners led the round with Allos Ventures and M25 participating.
Compliance.ai
Compliance.ai, which offers a cloud-based modern regulatory change management platform, is gearing up for its next growth stage. The company raised $6 million in new funding from JAM FINTOP with participation from prior-round investor Cota Capital.
Connectly.ai
Connectly.ai, which develops and markets conversational commerce software, secured $350K in funding from Members of Italian Angels for Growth (IAG). The San Francisco, California-based company will use the new investment funds for European expansion.
Eleven Therapeutics
Eleven Therapeutics, a biotech company focused on new respiratory treatments through nucleic acid therapeutics, closed a $22 million seed round. The Bill & Melinda Gates Foundation contributed $9 million to the funding round. Other investors included Entree Capital, Harel Insurance Investments and Financial Services, Innovate UK, Kindred, and NFX. Eleven is based in Tel Aviv and Cambridge, UK.
Finexio
Orlando, FL-based Finexio closed a $14 million Series B funding round, reportedly at a $100 million pre-money valuation. Mendon Venture Partners and National Bank Holdings Corporation co-led the round. Other investors included Post Road Partners, The Banc Funds, Discover Financial Services and EOM Investments. Finexio is a B2B accounts payables (AP) Payments-as-a-Service company.
Hysata
Australia-based Hysata, which makes hydrogen electrolyser technology, has closed a $29.6 million Series A funding round. The round was led by Virescent Ventures and Clean Energy Finance, with participation from IP Group Australia, Hostplus, Vestas Ventures, Kiko Ventures and BlueScope.
Klaviyo
Boston-based Klaviyo raised $100 million from Shopify. Klaviyo is an e-commerce marketing automation company that specializes in email marketing.
Milestones
Austin, TX-based Milestones closed a Series A round, raising $10.3 million. The company offers a homeowner portal that helps consumers buy, move, sell, and manage their homes. Updater, a moving technology company, led the investment, with participation from McLaughlin Ventures, WAV Group Ventures, T3 Partners, Second Century Ventures, Sellers Shield, Peerage Capital and others.
Mudafy
Latin America-focused real estate broker Mudafy landed $10 million in a Series A funding round. Founders Fund led the round and was joined by IDC Ventures. The company also has backing from Y Combinator.
NTX
Nearly $200 million was raised by Singapore-based NTX, a provider of textile tech solutions to Adidas and other brands. The round was led by Centurium Capital, with NRL Capital also investing.
Proof of Impact
Proof of Impact raised $6 million in Pre-Series A funding. Rakuten Capital led the investment with participation from Franklin Templeton Blockchain Fund, Five T, Blockrocket VC, Advaita Capital, Franklin Templeton Advisors, CV VC, Working Capital Fund, Asiri and Oxford Angel Fund. The company offers a platform for ESG and impact data intelligence.
RegScale
RegScale, which offers continuous compliance automation software, reeled in a $20 million Series A funding round, led by SYN Ventures. The round had additional investment participation from SecureOctane, SineWave Ventures, and VIPC's Virginia Venture Partners.
Rubik
NYC-based startup Rubik has closed its $3.55 million seed round led by Ulu Ventures with participation from investors including South Central Ventures, ERA's Remarkable Ventures Fund, Green Egg Ventures, AAF Management and Greg Waldorf, who has served on the board of Trulia and Zillow.
Sironax
Sironax, a Chinese biotech venture that focuses on degenerative age-related diseases, has raised $200 million in Series B funding. Investors included Gaorong Capital, Eight Roads, ArchVenture Partners, K2 Venture Partners, MSA Capital, Yunfeng Capital, Temasek, Invus, F-Prime Capital, CBC Group, Long River Investments, LSV Capital, Superstring Capital, Abu Dhabi Investment Authority and Future Innovation Fund.
Spinach.io
Nashville-based Spinach.io, a startup focused on improving remote team meetings, landed $6 million in growth funding from strategic investor Atlassian Ventures, YC, Tuesday Capital, Zoom Ventures, Cardumen Capital and Maven Ventures.
Sprig Technologies
Sprig Technologies raised $30 million in venture capital funding from Accel, Andreessen Horowitz, First Round Capital, Figma Ventures and Elad Gil. Based in San Francisco, Sprig is a fast-growing martech company that offers a platform for user and software product research.
Terabase Energy
Terabase Energy raised $44 million in Series B funding led by Breakthrough Energy Ventures and Prelude Ventures, with participation from SJF Ventures. The company builds software and solutions to cut costs and improve efficiency in the design, development and construction of large-scale PV power plants.
Territorium
Cometa led a $4.4 million seed funding round for Territorium, a San Antonio-based education technology startup.
Twid
Indian rewards-based payments venture Twid scored $12 million in funding. The Series A round was led by Rakuten Capital. Google, Sequoia Surge and Beenext also invested in the round.
Share this article
---
About Our Entrepreneur News Feeds
Our reporters publish news articles for entrepreneurs every day. Our small business news articles review trends in business management, analyze the ramifications of regulatory initiatives, monitor key economic indicators that impact small business, and cover many other topics of interest to small business owners.
---
Additional Resources for Entrepreneurs