Small Business Finance News
Venture Capital Deals: August 5, 2022
Written by Ken Gaebler
Published: 8/5/2022
Just $400 million worth of venture financing deals to report today. Enjoy the weekend, and we'll have more to report on Monday.
Happy Friday! We continue to log more August 2022 VC deals into our VC transactions database.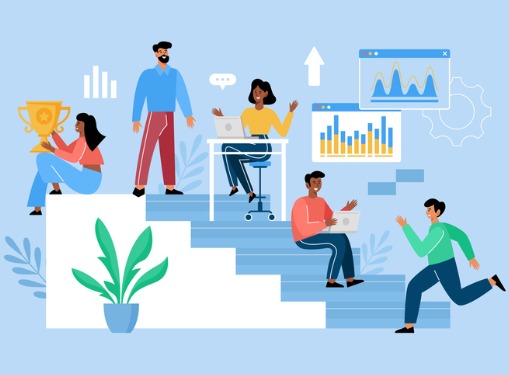 We are a bit light today, but here are seven interesting VC deals that closed recently.
Aisera
Aisera secured $90 million in a Series D funding round co-led by Goldman Sachs and Thoma Bravo. Other investors in the round included Icon Ventures, Khosla Ventures, First Round Capital, True Ventures, Menlo Ventures, Norwest Venture Partners, Maynard Webb, Ram Shriram and SVB. The company, based in Palo Alto, California, offers an automated employee and customer experiences platform.
Arena Technologies
Arena Technologies, which develops autonomous enterprise systems, raised $32 million in growth equity funding. Goldcrest Capital and Initialized Capital co-led the investment round, with Flexport and Founders Fund participating. Individual investors in the round included Peter Thiel, David Petraeus and Michael Siebel.
Homeward Health
Homeward Health, a rural health care venture based in San Francisco, has raised $50 million. Arch Venture Partners and Human Capital partnered to lead the Series B funding. General Catalyst also invested in the round.
Nano Technologies
Vietnam-based Nano Technologies landed a $6.4 million seed round. Openspace was the lead investor, with participation from Golden Gate Ventures, Partech, KVision, Tekton Ventures, IT Farma, Sketchnote Partners, TO Ventures, ACE & Company, FEBE Ventures, FJLabs, Venturra and Goodwater Capital. The HRTech company offers a financial and benefits platform that serves low-income workers.
NG.Cash
Brazilian fintech NG.cash, a digital bank built for GenZ teenagers, raised $10 million in venture funding. Andreessen Horowitz and Monashees co-led the seed funding round. 17Sigma and Norte Ventures also participated, along with numerous individual investors
Parafin
Parafin closed its Series B funding, pulling in $60 million in growth capital. The round was led by GIC with support from Thrive Capital and Ribbit Capital. Based in San Francisco, Parafin is a fintech infrastructure startup that help small companies bridge their cash flow needs, invest in growth and run their businesses.
Tabby
Dubai-based Tabby, a BNPL venture, announced that it now has a $150 million credit facility, which it secured from Atalaya Capital Management and Partners for Growth.
Share this article
---
About Our Small Business News
Our small business journalists publish news articles for entrepreneurs five days a week. Our small business news articles review trends in business management, analyze the impact of new government policies, present relevant entrepreneurial research findings, and cover many other topics of interest to entrepreneurs.
---
Additional Resources for Entrepreneurs