Small Business Marketing News
3 Ways Native Advertising Can Benefit Your Small Business
Written by Tim Morral
Published: 4/8/2015
As more digital publishers embrace paid content opportunities, native advertising is emerging as a powerful promotional tool for small and medium-sized businesses.
Online advertising campaigns offer important opportunities for small businesses to connect with target audiences. But with marketers and publishers recognizing that banner ads aren't as effective (or profitable) as they used to be, native advertising is emerging as a viable alternative for advertisers and media outlets.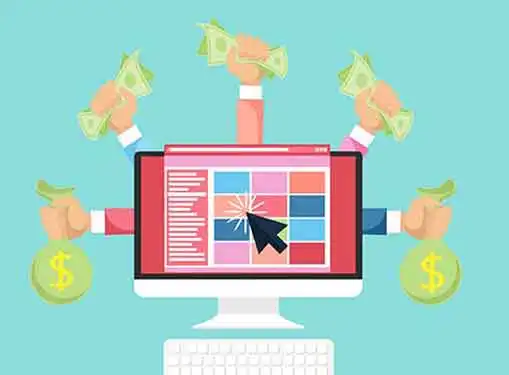 What Is Native Advertising?
A native ad is a paid promotional opportunity that uses branded content (usually text) to deliver brand messages to audiences. Unlike banner or display ads, native ads are presented within the flow of the publication's non-promotional content.
To avoid misleading audiences, responsible content publishers and advertisers emphasize transparency. It's common for media outlets that offer native advertising opportunities to carefully differentiate native ads from their publications' normal content.
For small business marketers, it's important understand that native advertising is different than sponsored content. While sponsored content tends to be informational, educational and un-biased, native advertising is blatantly promotional because it's primary purpose is to convince (not educate) target audiences.
The Advantages of Native Ads
Native advertising is a unique advertising format that allows your business to communicate with audiences in a way that preserves the brand's voice and advertising objectives. Spending on native advertising is still modest but it's rising slowly but surely. Some of the other advantages of native advertising for small businesses include:
Shareability -- One of the biggest advantages of native ads is that they are shareable via social media and other channels. By crafting native ads that appeal to key audience segments, it's possible to improve the shareability of your brand's native ads, significantly extends the reach of your ad messaging.
Trust -- To some degree, native ads leverage the trust audiences already have in the publication, improving the credibility of your business. In general, native ads perform better than display ads or advertising opportunities on social media sites because they are seen as more trustworthy.
Context -- There usually isn't enough space in banner or display ads to provide context for your brand's promotional messages. But according to research by the Association of Online Publishers (AOP), nearly two out of three consumers (59%) find native ads interesting. And when compared to traditional ads, twice as many consumers believe that native ads are informative.
Although native advertising is gaining steam across a range of digital publications (from industry trade publications to premium digital media outlets) and many consumers seem to be OK with native advertising, the digital advertising industry is still struggling to address transparency and other issues.
Also, native ads tend to be more expensive than small display or banner ads. But depending on the publication and ad content, native ads have the potential to significantly outperform traditional ads--and that alone may make native advertising a worthwhile consideration for your small business.
Share this article
---
About Our News for Small Business Owners
If you liked this small business news article, you can find plenty more like it on our site. We cover important news stories for entrepreneurs. In addition to breaking news for entrepreneurs, we also have tons of how-to articles that cover topics like writing a business plan, preparing a marketing plan, getting publicity and much more.
---
Additional Resources for Entrepreneurs