Small Business Marketing News
Airline Satisfaction Ratings Improve Among Business And Leisure Travelers
Written by Tim Morral
Published: 6/21/2012
Despite their lackluster reputation, airlines are slowly beginning to win back their customers' approval, according to a recent consumer satisfaction index.
These days, the words "airline" and "satisfaction" rarely appear in the same sentence. If anything, it would seem that airlines have gone out of their way to put bottom line results above passenger comfort and great customer service.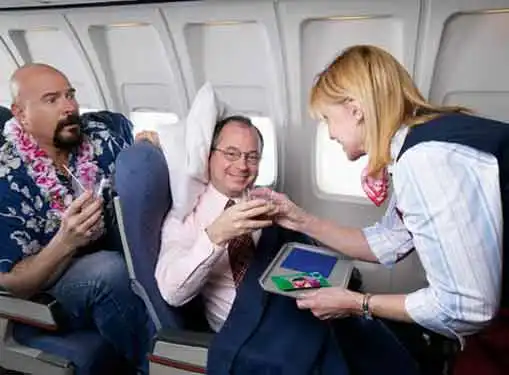 But according to a report released by the American Customer Satisfaction Index (ACSI), major airlines are slowly clawing their way out of the hole they've dug and doing a better job satisfying both leisure and business passengers.
On a scale of 0 to 100, the airline industry scored a 67 in customer satisfaction -- the highest level in a decade and a 3.1% increase over 2011. But the news isn't all roses for the airline industry. Of the 47 industries ACSI tracks, the airline industry remains among the bottom 3 in the area of customer satisfaction, alongside subscription TV services (66%) and the newspaper industry (64%).
"High ticket prices, growing fees, and poor service are not a formula for strong customer satisfaction in the airline industry," says Claes Fornell, ACSI founder and author of The Satisfied Customer: Winners and Losers in the Battle for Buyer Preference. "The industry is doing a better job of serving business travelers as witnessed by the rise in their overall customer satisfaction--from 61 last year to 66 in 2012--but leisure travelers remain far more satisfied with a score of 71."
In other airline-related news, JetBlue (81% satisfaction rating) has surpassed Southwest (77% satisfaction rating) as the nation's leading airline for customer satisfaction. Although Southwest led in customer satisfaction for almost 18 years, its recent merger with AirTran appears to have had a negative effect on customer satisfaction, resulting in decline of 5% over the past year.
"Airline mergers tend to create significant passenger dissatisfaction in the short term as operations are combined and consolidated," notes Fornell. "Southwest's share value has declined 20% over the past year while the rest of the market stayed largely unscathed, with most major airlines flat or improving."
In the major airline category, the bottom two performers in this year's customer satisfaction were American Airlines (64%) and United (62%), even though both airlines showed small, 2 percent increases in customer satisfaction over the past year.
Share this article
---
About Our Small Business News
Our small business writers cover everything related to entrepreneurship. Our coverage is dedicated to helping you to start and grow your business.
---
Additional Resources for Entrepreneurs