Small Business Marketing News
Are Daily Deals Still A Good Deal For Small Businesses?
Written by Tim Morral
Published: 8/28/2012
As daily deals trend downward, it's more important than ever for small business owners to understand the nuances of daily deals before they commit to a promotion.
Love them or hate them, small business owners tend to have strong opinions about daily deals. Overall, the market for daily deals is trending downward, with heavy hitters like Groupon failing to meet investor expectations. But that shouldn't prohibit business owners from using daily deals to their advantage.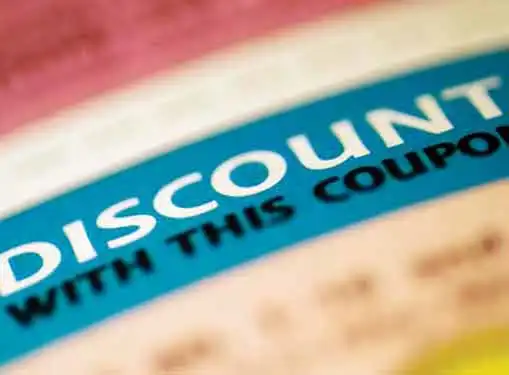 According to a recent survey conducted by Utpal Dholakia at Rice University's Jones Graduate School of Business, just a fifth (20%) of daily deal buyers convert to repeat customers. The highest loyalty rates are found among photographers, education services, health and fitness services, tourism-related services, doctors and dentists; lower loyalty rates are seen among cleaning services, retailers, restaurants and bars.
Still, under the right circumstances, daily deals can be extremely beneficial for small businesses. "Daily deal sites are a double-edged sword, and unless they are structured properly, they're likely to produce more harm than good," said Charles Gaudet, CEO of PredictableProfits.com.
Gaudet adds, "It's important to realize that the daily deal customer purchased a coupon for your business based upon the price of the product, not because they have an intention to continue doing business with you. Once the daily deal customer redeems the coupon, it's now the business owner's job to convert them into a repeat purchaser and a lifetime buyer."
When evaluating the benefits of coupons, daily deals and similar promotions, small business owners need to consider how to derive the maximum benefit from their investment. Gaudet suggests several tips to help small business owners boost repeat business and make the most of daily deals:
Target the Right Customers. Daily deal success begins with making sure you are targeting the right market. Check with the daily deal site provider to verify that the deal demographic is aligned with your customer base.
Prepare for a Wave of New Customers. Many small businesses struggle to accommodate a sudden influx of new customers generated by the daily deal. To improve loyalty rates, make sure your infrastructure and operations are up for the challenge.
Measure Results. Track the cost of the promotion and the business it generates in order to calculate accurate ROI and determine the success of the promotion.
Perform Follow-Up Marketing. As an added incentive, consider offering daily deal customers with another coupon or promotion to encourage repeat purchases.
Share this article
---
About Our Entrepreneur News
If you enjoyed this article, you can find plenty more like it on our site. We cover important news stories for entrepreneurs. In addition to breaking news for entrepreneurs, we also have tons of useful articles that cover topics like writing a business plan, preparing a marketing plan, getting publicity and much more.
---
Additional Resources for Entrepreneurs