Couponing Advice
Benefits of Coupons
Coupons aren't the most high-tech tool in your small business toolbox -- but they're still one of the most effective ways of generating interest in your products and services.
Consumers have a long-standing love affair with coupons.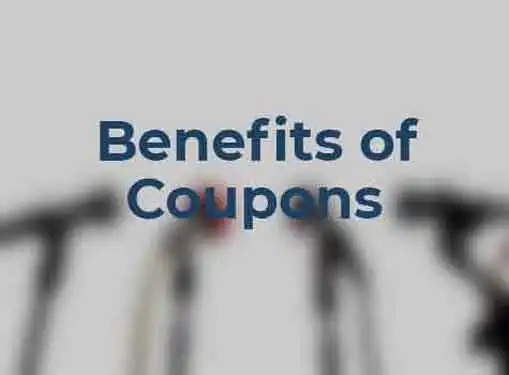 Whether it's for a free pizza or 20% off at the local department store, a coupon still can still capture the heart - and the wallet - of the average American consumer.
But consumers shouldn't be the only ones loving coupons. As a small business owner there are a lot of reasons why you should also show a little love to coupon promotions. Successful entrepreneurs rely on coupons as a strategic component of their marketing plans because they understand that the benefits of coupons are simply too good to pass up.
Coupons generate traffic. When business is slow, a coupon has the ability to increase the amount of traffic in your store. But don't plan on hoards of consumers unless you are willing to offer a coupon that offers real savings. We've all seen coupons that aren't really coupons and today's customers can spot a bogus deal from a mile away.
Coupons create incentives. Want to give your customers a reason to buy now? Use a coupon. Coupons create incentives for consumers to buy your products rather than someone else's. And by strategically employing expiration dates, you can give customers an incentive to purchase your products during slow periods.
Coupons are promotional tools. A coupon is never just a coupon. When it's done right, a coupon is a valuable promotional tool. Instead of settling for a plain coupon, you should approach the coupon creation process with the same creativity as a major ad campaign. From an advertising perspective it doesn't matter whether consumers use the coupon or not as long as it catches their eye when they see it in the Sunday paper or direct mail circular.
Coupons increase sales of other products. Your goal should be to create coupons that encourage customers to purchase other products when the coupon is redeemed. Although it will definitely increase traffic, offering a coupon for a free product is a bad idea because most customers will take the free product and be on their way. If you're determined to give something away for free, a more productive strategy is to either offer a free product with the purchase of something else or offer a two-for-one deal.
Coupons deliver results. Believe it or not, coupons deliver an extremely high response rate. More than 70% of all Americans have responded to coupon offers compared to the less than 25% who have responded to loyalty card deals. The bottom line is that coupons are an affordable way to get the responses and the results you want for your business.
Share this article
---
Additional Resources for Entrepreneurs