Small Business Marketing News
B2B Mobile Marketing Spend Set To Increase 36 Percent Despite Lack Of Tools
Written by Tim Morral
Published: 10/29/2014
VentureBeat report shows that B2B marketers are continuing to invest in mobile even though they aren't satisfied with the tools and solutions currently provided by mobile technology vendors.
Marketers typically invest in solutions and tools that help them do their jobs more effectively and deliver real value to the organization. But when it comes to B2B mobile, marketers appear to be ramping up investments in technologies with questionable returns.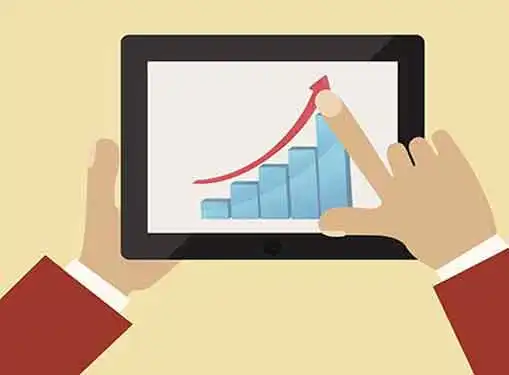 According to a recent VentureBeat report, B2B mobile marketers plan to increase their budgets by 36 percent this year, despite lingering doubts about the value of mobile marketing solutions. One of marketers' key concerns is the lack of support and integration in marketing technology, with approximately 40 percent of B2B marketers primarily placing the blame on marketing software vendors for not providing adequate tools.
Other issues that may be limiting the impact of mobile marketing investments are knowledge gaps in mobile marketing, lack of budget and continued skepticism about the effectiveness of mobile marketing in general.
Currently, many marketing automation tools are designed to manage content marketing and lead generation. But with mobile, marketers often have to penetrate native apps to reach potential customers--leading many to re-appropriate smaller, purpose-built technologies for wide-scale automation and CRM purposes. However, the development of proprietary apps is not the answer for most brands.
"It makes more sense for most companies to focus their mobile marketing on a mobile Web experience, because dedicated apps are expensive, and only your most interested customers and leads are going to bother to download and install an app," Hubspot CMO Mike Volpe told VentureBeat. "You will get 10x or 100x more usage of a mobile optimized website, and that is the first place to start."
As a result, for most B2B marketers, the right response to the mobile marketing challenge is mobile optimization combined with mobile advertising solutions. In fact, 53.1 percent of B2B marketers intend to leverage native ads over the next six months, followed by banner ads (43%) and video ads (36.7%).
Share this article
---
About Our Small Business News
Our reporters cover all aspects of what entrepreneurs want and need to know. Our coverage is dedicated to helping you to be a successful entrepreneur.
---
Additional Resources for Entrepreneurs