Small Business Marketing News
Consumers Highly Satisfied With Food Industry, But Apparel Fails To Impress
Written by Tim Morral
Published: 11/27/2012
ACSI Index shows that overall U.S. customer satisfaction continues to struggle in Q3 amid lackluster economic growth.
Customer satisfaction and economic growth go hand in hand -- a market reality that is reflected by the latest American Customer Satisfaction Index (ACSI) for Q3 2012.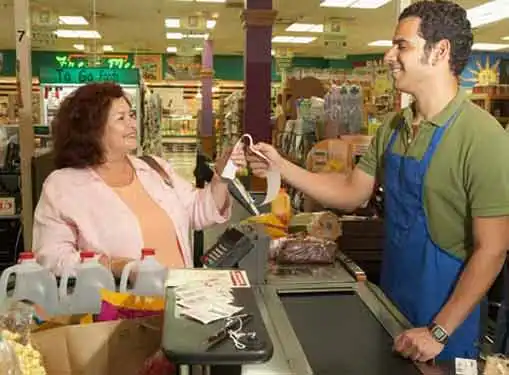 For the third consecutive quarter, total U.S. customer satisfaction remained flat at 75.9 out of 100. Although current customer satisfaction is ahead of last year, the lack of movement is a sign that the economy simply isn't growing at a meaningful pace.
The absence of real income growth among U.S. households makes consumer more sensitive to pricing. Rising prices decrease consumer demand and satisfaction, while falling prices deliver a surge in demand and improvements in reported customer satisfaction.
"The numbers for economic growth continue to fall short of what is needed for a healthy recovery," says Claes Fornell, ACSI founder. "In an economy that depends heavily on consumer demand, it is hard to envision rapid growth given a flat trend in customer satisfaction that is coupled with only tentative improvement in wages and employment."
Food Manufacturers Improve, Apparel Industry Hits 8-Year Low
The one bright spot in the Q3 ACSI Index report was the food manufacturing industry. Led by Heinz, most food manufacturing brands reported year-over-year gains. The customer satisfaction index for the sector as a whole jumped 2.5 percent, from 81 in 2011 to 83 in 2012.
"Over the past year, food prices have risen far less than the overall Consumer Price Index, which is up 2%," says Fornell. "While consumers may eventually feel the effects of the summer drought as we move into 2013, the relative stability in food costs now likely is contributing to higher customer satisfaction for the industry."
At the other end of the spectrum, the apparel industry's decline continued in Q3, down 1.3 percent to 79 -- an eight-year low. The trend of declining customer satisfaction with the apparel industry boils down to pricing basics. The rising cost of materials has forced apparel manufacturers to increase prices at a rate that is four times that of food manufacturers. Since customers receive no additional value or benefit for higher priced products, satisfaction with individual brands and the sector as a whole drops.
For more information about the Q3 report, visit the ACSI website.
Share this article
---
About Our Small Business News
Our entrepreneurial news is packed with breaking news for people who love entrepreneurship. Learn about the latest business news and financial news concerning the market and the economy.
---
Additional Resources for Entrepreneurs