Small Business Marketing News
Customer Service Tips For Summer Employees
Written by Tim Morral
Published: 6/8/2012
Customer service strategist offers tips to help small business owners educate teenagers and other part-time summer workers about great customer service.
Customer service is an important part of a successful small business. But as hordes of teenagers and college students flock to small businesses across the nation for summer employment, many companies could be headed for disaster, especially if seasonal employees haven't been trained in customer service fundamentals.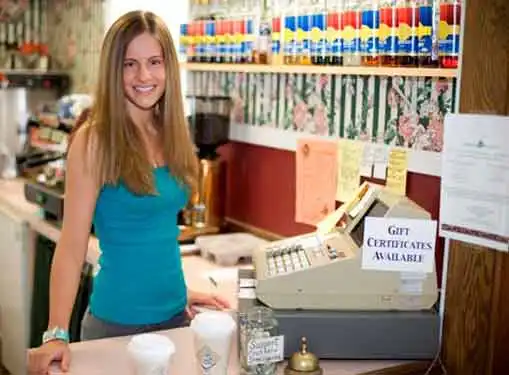 Small business owners shouldn't have to choose between great customer service and hiring summer workers. Customer service strategist John Tschohl, author of Achieving Excellence Through Customer Service, offers several tips to help business owners bring summer employees up to speed.
Be Confident, Enthusiastic and Positive. It's important for all employees to maintain a positive attitude about themselves. When workers recognize the importance of their role in the business, they see their potential and work to improve the level of service they provide to customers.
Deliver Courtesy and Respect. Even difficult customers deserve to be treated with courtesy and respect. Business owners need to educate summer workers about how to maintain a respectful attitude at all times.
Outperform Customer Expectations. Customers respond to performance. Employees who do what they say they are going to do reinforce customers' decision to choose the company and increase the likelihood that the customer will return for future purchases.
Listen. Most customer service issues can be resolved by simply listening to the customer. By actively listening to customer complaints, summer employees can quickly resolve problems and demonstrate that they really care about the people who buy the company's products and services.
Know Your Products & Services. Even though summer workers may only be with the company for a season, it's important for them to learn as much as they can about the business's products and services. Product knowledge is a customer service essential, and it can have a measurable impact on customer satisfaction and loyalty.
Share this article
---
About Our Small Business News
If this news for entrepreneurs inspired you, you can find plenty more like it on our site. We cover important news stories for small business owners. In addition to breaking news for entrepreneurs, we also have tons of helpful articles that cover topics like writing a business plan, preparing a marketing plan, working with family members and much more.
---
Additional Resources for Entrepreneurs