Small Business Marketing News
Daily Deals Continue To Deliver Results For Newer, Smaller Businesses
Written by Tim Morral
Published: 7/9/2012
Rice University study shows that the daily deal industry is thriving even though some have questioned the concept's long-term viability.
Daily deals. Some business owners love them, while others see them as a passing fad with few long-term benefits. But according to recent research by Rice University, the daily deal industry continues to deliver results for small businesses -- and it's showing no signs of slowing down anytime soon.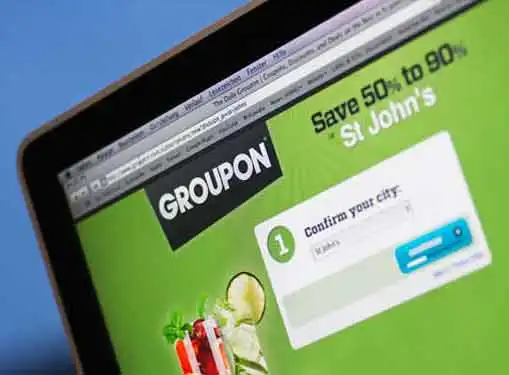 From an entrepreneurial perspective, there are no easy answers for business owners who ask, "Is a Groupon a good idea for my business?" However, data collected from 641 small and medium-sized businesses from April 2011 through May 2012 indicates that approximately 30 percent of businesses currently employ daily deals as a sustainable promotional model.
Newer and small companies appear to benefit the most from the daily deal concept, with 40 percent reporting a sustainable use of daily deals. Companies that have been launched within the past six years report a 39% retention rate after seven deals (compared to the 23% retention reported by established businesses). Likewise, companies with less than $500k in annual revenue report a 41 percent retention rate versus the 15 percent retention rate of larger firms.
"Overall, the results find little or no evidence of deterioration in the performance of daily deal promotions over the past year or as the business operator runs multiple daily deals," said Utpal Dholakia, professor of management at Rice University's Jones Graduate School of Business. "Rather, there is improvement on some metrics."
Other findings from the Rice research include:
Daily deals are just as successful for companies that don't do any marketing as they are for companies that make significant marketing investments.
Although less than half of first-time daily dealmakers turn a profit, more than 75 percent of businesses that have run seven or more deals profit from the promotions.
Daily deals are extremely effective in attracting new business -- approximately 80% of daily deal purchasers are new customers.
"These findings indicate that daily deal promotions appear to be sustainable marketing programs for about one-third of the businesses that try them," Dholakia said. "The challenge for the daily deal sites in the coming months will be to find these businesses and earn a greater share of their business."
Share this article
---
About Our Business News for Entrepreneurs
Our reporters cover all aspects of small business ownership. Our perspective is all about giving you news you can use to start and grow your business.
---
Additional Resources for Entrepreneurs