Small Business Marketing News
Digital Ad Spend Predicted To Surpass TV Ad Spending By 2016
Written by Tim Morral
Published: 11/15/2014
Forrester forecasts annual spending on digital ads will top $100 billion by 2019, representing more than a third of ad dollars in the U.S.
Smart advertisers follow consumers. And with today's consumers embracing a broad range of digital channels, advertisers are modifying their advertising budgets to include more dollars for digital ads.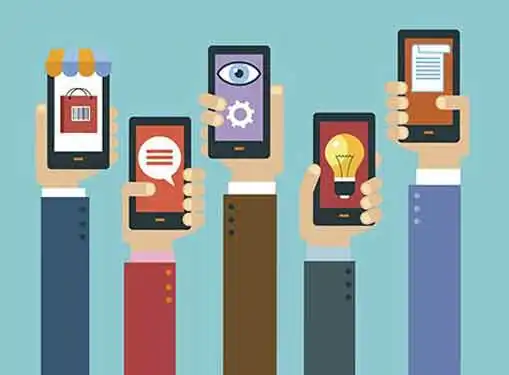 Recently, Forrester Research forecasted that digital ads will surpass TV ads by 2016 and reach $103 billion by 2019 or 36% of advertising expenditures in the U.S. Annual TV ad spending, on the other hand, is estimated to hit $85.8 billion in 2019, representing 30% of the nation's total advertising dollars.
But the projected 13% annual growth rate in digital advertising doesn't necessarily mean that advertisers will allocate dollars away from TV ads. According to an AdAge report, advertisers may use some TV dollars to fund digital ads. However, most of the increase will be funded by additional digital spend based on advertisers' ability to demonstrate digital's business impact.
"We've landed at a more mature state with digital than we were even in our last forecast where people were still wildly experimental. Now for the same reason [marketers] have proven data to grow their budgets, they also have proven data to not overspend," Forrester analyst Shar VanBoskirk told AdAge.
Despite the advantages of TV advertising, brands and retailers recognize the rising of importance of digital media for consumers. By targeting increased investment in online ads, brands hope to make more meaningful connections with shoppers.
The Forrester study showed that U.S. adults spend more than half of their total media time (52%) online during a typical week, according to CNET and other sources. But while Internet usage is up 45% from 2009, TV media time has dropped from 34% to 32% over the same time period.
Display ads, social media ads, search marketing and other opportunities allow advertisers to interact with consumers on their preferred media channels. Additionally, new advertising mechanisms like Twitter ads are enabling marketers to allocate spend to opportunities that didn't previously exist.
Share this article
---
About Our Small Business News
If you enjoyed this article, you can find plenty more like it on our site. We cover current news stories for entrepreneurs. In addition to breaking news for entrepreneurs, we also have tons of helpful articles that cover topics like writing a business plan, hiring and firing employees, getting publicity and much more.
---
Additional Resources for Entrepreneurs