Small Business Marketing News
Digital Marketing: Solving The Agency Dilemma
Written by Tim Morral
Published: 8/4/2015
In today's business climate, your business can't survive without digital marketing. But is it smarter to hire an agency or handle your digital marketing in-house?
Technology has made digital marketing a must for both B2C and B2B brands. Companies that fail to communicate key messages across a range of digital channels run the very real risk of being left behind in a marketplace where consumers and buyers increasingly connect with brands online.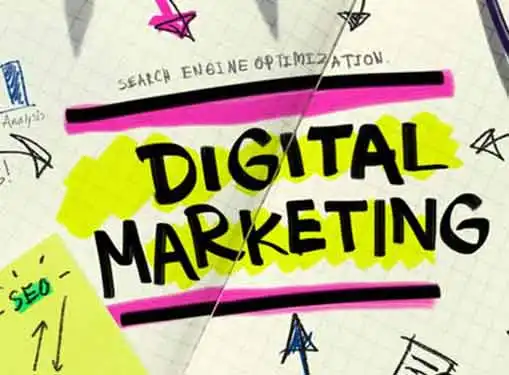 But developing and executing a first-rate digital marketing strategy isn't easy. As a forward-thinking business owner, one of the first questions you'll need to answer is whether it's smarter to outsource digital marketing to an agency or handle it using an in-house marketing team.
The Trend Toward In-House Digital Marketing
Last year saw a marked increase in the number of companies that no longer work with outside agencies for digital marketing. According to recent research conducted by the Society of Digital Agencies, 27 percent of companies studied currently manage digital marketing in-house, compared to 13 percent during the previous 12-month period.
Why the push to move digital marketing in-house? There could be several factors at play. But industry experts point to several possible causes, including:
A perception that agencies are slow and unresponsive.
The need for marketing continuity rather than campaigns.
The inability of some agencies to move beyond advertising and embrace innovative digital and e-marketing strategies.
While it's important to note that the vast majority of companies still outsource digital marketing to agencies, the transition to in-house digital marketing is happening across a range of industries -- from retail and sports to pharmaceuticals and manufacturing.
Why Outsourcing Digital Marketing to an Agency Is Still the Smart Move
Despite recent trends, most small and medium-sized businesses are still better off outsourcing their digital marketing activities to an experienced and proven digital marketing agency. Here's why:
Expertise -- The best digital marketing agencies employ team members who are experts in specialized fields. From user experience and SEO to digital design and content creation, leading agencies deliver expertise that is difficult to replicate in-house.
Cost -- The cost of staffing a qualified digital marketing team is prohibitive for SMBs. Although large corporations can sometimes afford to hire competent digital marketers, it simply costs too much to hire the range of experts you need to pull off a successful digital marketing strategy.
Cross-Industry Experience -- Some of the most important digital insights come from working with brands in other industries. In-house digital marketers might be experts in your industry, but they don't have the cross-industry visibility to tap into learnings from other sectors.
Although it's true that some firms are really ad agencies that lack the expertise to offer true digital marketing services, there are many legitimate digital marketing firms out there. The key is to narrow your search to firms with a proven track record of digital marketing success.
Share this article
---
About Our Small Business News
If you enjoyed this article, you can find plenty more like it on our site. We cover important news stories for small business owners. In addition to breaking news for entrepreneurs, we also have tons of how-to articles that cover topics like writing a business plan, preparing a marketing plan, getting publicity and much more.
---
Additional Resources for Entrepreneurs