Small Business Marketing News
In Holiday Retail, The Customer Isn't Always Right
Written by Tim Morral
Published: 12/9/2011
Faced with a crush of holiday shoppers, retailers are taking a more informed approach to customer service.
As first-time shoppers fill their aisles, many retailers are sensitive to customer service complaints. Traditionally, the line of thinking has been that if you are attentive to holiday shoppers' needs and complaints, they will reward you with loyalty throughout the new year.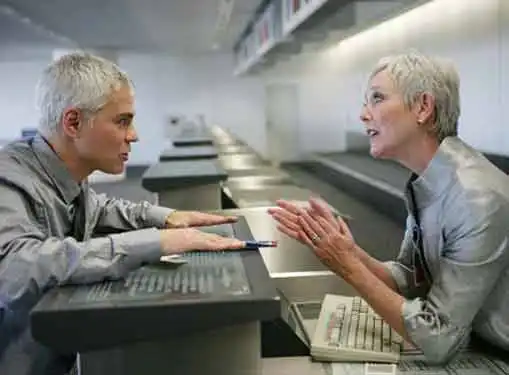 But according to marketing consult Betsy Kruger, author of Top Market Strategy: Applying the 80/20 Rule (http://www.BetsyKruger.com), rewarding customers for complaining may leave money on the table.
"No one likes hearing a complaint, so when a customer complains, a business quickly and resoundingly rectifies the complaint," said Kruger. "The problem with this strategy is that disgruntled customers bring in less profit than loyal customers. Your business should focus on gratifying your most profitable customers."?
Kruger says the 80/20 rule governs retails results, including profits from customers. When customers are sorted by profitability, 20% of customers generate 80% of profit; conversely, the bottom 80% of customers generate just 20% of profits - and nearly all of the complaints retailers receive during the holiday season and throughout the year.
Consequently, Kruger advises retailers to focus on the most profitable segment of their customer base and target the top 20% of shoppers in their marketing strategies.
Identify top customers. It's important for retailers to create mechanisms to distinguish the best customers from the rest of the pack. One of the ways this is accomplished is by focusing on the characteristics the top 20% of customers have in common.
Market to the best customers. Kruger suggests retailers should save their best marketing strategies for the top 20%. Although marketing will still impact the remaining customer base, interactions with that group can be automated so store attention and resources can be reallocated to high performers.
Target top prospects. Rather than attempting to convert complainers to loyal customers, Kruger advises retailers to focus resources on converting prospects (with shared characteristics) into top customers. By replacing less profitable customers with converted top prospects, the store can experience a substantial boost in profitability.
"You may feel it's rude to consider some customers as less valuable than others, but research proves it's true," Kruger says. "I feel it's rude to reward complainers since loyal customers deserve to be rewarded. When you prioritize your customers with the 80/20 rule, you are prioritizing your profit."
Share this article
---
About Our Business News for Entrepreneurs
Our reporters cover all aspects of small business ownership. Our coverage is all about giving you news you can use to start and grow your business.
---
Additional Resources for Entrepreneurs