Small Business Marketing News
Marketing A Comeback: Chipotle Throws A Hail Mary
Written by Tim Morral
Published: 1/19/2016
The fast casual chain, Chipotle, is desperate to move past recent food safety scandals and company leaders hope a new marketing push will bring customers back to the brand. But it is it enough?
Sooner or later, every brand has a bad year. But the past 12 months have been especially difficult for Chipotle and the brand is anxious to put 2015 in its rear view mirror -- for good reason. A string of food safety incidents plagued the brand, resulting in waves of negative publicity, declining sales and plunging stock values.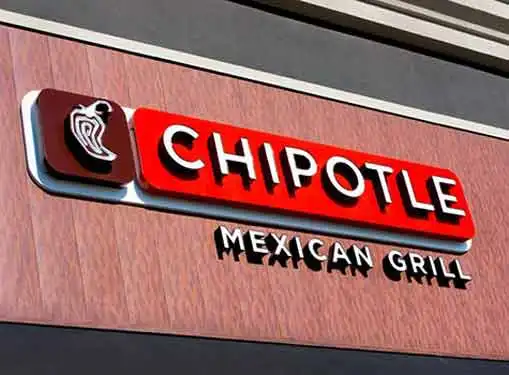 Photo Credit: Ken Wolter / Shutterstock.com
With everything on the line, the brand now hopes that a fresh marketing push will restore its fortunes and put the company back on track with customers and investors. Maybe it will work, maybe it won't. But whatever happens, Chipotle's attempt to fight back with a marketing campaign provides a great example for small businesses that need to quickly change the way they are perceived in the marketplace.
Chipotle's Plan: Double Down on Freshness
The backlash surrounding Chipotle's E.coli and norovirus incidents was severe, partially because the brand built its reputation on the use of fresh ingredients. Although freshness was an attractive point of differentiation in the crowded fast casual space, the risk was always that customers would lose faith in the brand itself if they lost faith in the quality of the brand's ingredients (and many have).
According to a report in the Chicago Tribune, the company plans to roll out a marketing campaign that will focus on the brand's core commitment to freshness. Campaign messaging will invite loyal customers to give the franchise another opportunity to prove its value in the fast casual space, even though the CDC has not yet completed its investigation into the sources of the contaminations.
Wisely, the campaign will also highlight procedural changes Chipotle is making to prevent additional contaminations going forward, including centralized food prep and other new food handling protocols.
Chipotle executives acknowledge that 2016 will be a financially lean year. However, they are betting heavily on the idea that intelligent marketing will help Chipotle turn a corner with customers and the public at large.
Lessons for Small Businesses
Disaster doesn't discriminate -- it can happen to small businesses just as easily as it does to large, national brands like Chipotle. While the effectiveness of Chipotle's marketing campaign remains to be seen, there are several important lessons small business owners can learn from the brand.
Trust is fragile. A year or so ago, Chipotle was flying high as one of the nation's fastest growing restaurant chains. But in a matter of months, the brand's seemingly loyal customer base deteriorated. The lesson? Don't take your customers' trust for granted and pull out all the stops to wow them every single day.
Deliver on core differentiators and brand promises. Chipotle's core promise to customers was (and still is) freshness. Obviously, the brand didn't deliver on that promise in 2015, and the result was a textbook example of a business catastrophe. Choose your core differentiators wisely and avoid making brand promises that you aren't 100% sure you can keep.
Market your strengths. On the surface, Chipotle's intention to execute a marketing campaign around freshness sounds counter-intuitive. After all, the brand has been getting all kinds of negative publicity because its ingredients aren't fresh. But Chipotle is smart enough to realize that to emerge from its current situation, the company has to rebuild trust by marketing brand strengths (i.e., fresh ingredients).
Will your small business ever experience a situation like the one Chipotle is currently facing? Probably not. But even so, it's important to develop a crisis PR strategy. By creating a plan for handling a crisis now, you can minimize the impact on your company later, should the unthinkable suddenly become a lived reality.
Share this article
---
About Our Small Business News
If you enjoyed this article, you can find plenty more like it on our site. We cover the latest news stories for entrepreneurs. In addition to breaking news for entrepreneurs, we also have tons of how-to articles that cover topics like writing a business plan, preparing a marketing plan, getting publicity and much more.
---
Additional Resources for Entrepreneurs