Small Business Marketing News
Most Expensive U.S. Airports For Business Travel
Written by Tim Morral
Published: 6/26/2013
Bureau of Transportation Statistics identifies the U.S. airports with the highest fares for business travelers.
Business travel is an unavoidable cost of doing business for many entrepreneurs. From remote sales calls to conferences and seminars, sometimes it's necessary to engage in activities that simply can't be conducted over the phone or through video conferencing.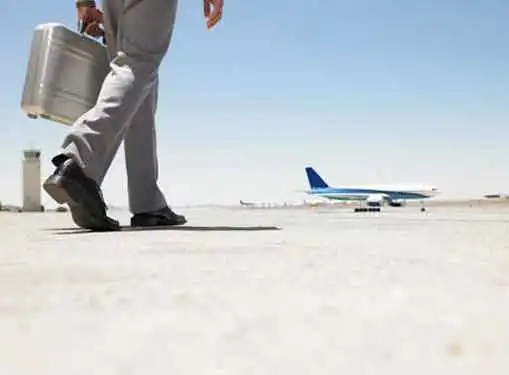 But with more and more small businesses keeping a closer eye on travel costs, airfare has come under closer scrutiny. Although most travelers research air travel tips for entrepreneurs, the problem is that the cost of air travel varies based on several variables--including the location of the airport.
In a recent Business Journals report, data from the Bureau of Transportation Statistics identified the nation's most expensive U.S. airports by the average cost of round-trip domestic airfare. Topping the list of most expensive airports for business travelers was Huntsville International Airport, with an average round-trip ticket priced at $544--12.9 percent higher than the cost of flying out of Huntsville in Q4 2011 and a whopping 31 percent higher than the national average of $374.
The complete list of the top 10 most expensive U.S. airports for business travelers includes:
1. Huntsville, AL: $544
2. Cincinnati, OH: $518
3. Houston Bush, TX: $501
4. Washington Dulles: $593
5. Newark-Liberty, NJ: $484
6. Memphis, TN: $480
7. Madison, WI: $470
8. Knoxville, TN: $463
9. Cleveland, OH: $458
10. Grand Rapids, MI: $455
While so-called "spoke" or non-hub airports are known for higher airfares, the inconsistencies in pricing from one airport to the next are baffling, even to industry insiders. Quoting an unnamed industry executive, the Business Journals reported, "It shows you we are equal-opportunity pricing idiots. There are so many factors that go into our fare decisions that the logic is inexplicable to outsiders. In fact, we don't fully understand it ourselves."
Share this article
---
About Our Small Business Magazine
Our small business writers cover all the news that pertains to entrepreneurship. Our perspective is all about giving you news you can use to start and grow your business.
---
Additional Resources for Entrepreneurs