Small Business Marketing News
North America Forecasted To Buy Almost Half Of The World's Tablet Devices In 2013
Written by Tim Morral
Published: 7/12/2013
North America, Western Europe and Asia-Pacific account for 97 percent of the growing $72 billion tablet marketplace.
Still not convinced that tablet devices represent a shift in the way consumers and businesses access information in the Digital Age? Then consider this: according to ABI Research, unparalleled demand in three global regions (North America, Western Europe and Asia-Pacific) are driving record tablet sales in 2013, sending projected annual sales of tablet devices to $72 billion.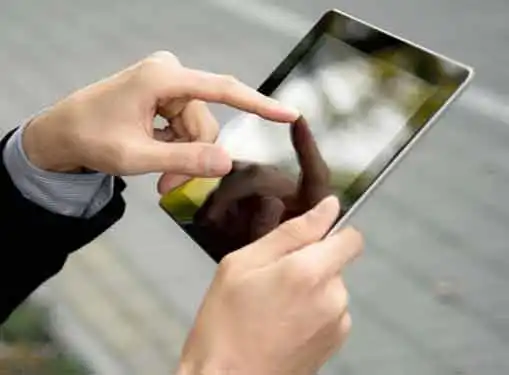 Nearly half of all of this year's tablet devices will be purchased in North America alone. Western Europe and Asia-Pacific (Japan and South Korea) will also represent strong markets for tablet devices at 29 percent and 21 percent, respectively.
Additionally, the availability of new, higher priced Windows tablets are contributing to continued growth and market awareness. "The average selling prices for Windows 8 and Windows RT are higher than other platforms, which is keeping price erosion minimized," said ABI senior practice director, Jeff Orr Orr.
Although iPads have often dominated tablet conversations, several Windows partners have come along Microsoft to provide tablets for Windows followers, including Acer, ASUS, Dell, HP, Lenovo, Panasonic, Samsung, Sony, Toshiba, and Vizio.
For small and medium-sized businesses, the current boom in tablet sales sends a strong message, i.e. that companies can no longer ignore the need to consider how tablet usage will impact website design and Internet marketing strategies.
For example, tablets offer large screen views while maintaining the anytime, anywhere access that consumers enjoy on smartphones. But unlike laptops and desktops, tablets aren't always conducive to inputting data or complex site navigation requirements.
Like it or not, tablet devices have become a staple of the consumer marketplace. By understanding tablet's unique characteristics and adapting your online marketing strategy accordingly, you can significantly improve your ability to connect with the growing number of consumers who use tablets to access brands, products and services.
Share this article
---
About Our Small Business News
We publish news articles for entrepreneurs five days a week. Our entrepreneur news articles review trends in business management, analyze the impact of new government policies, present relevant entrepreneurial research findings, and cover many other topics of interest to entrepreneurs.
---
Additional Resources for Entrepreneurs