Small Business Marketing News
Retailers Targeting Mobile Traffic In Digital Spend
Written by Tim Morral
Published: 7/26/2013
Forrester research shows that most retailers are adapting their digital strategies to capitalize on mobile channel growth.
The growth of mobile technologies and the ubiquity of mobile devices has given consumers anytime, anywhere access to the information that is important to them--and it has given brands a powerful incentive to expand their digital footprints by incorporating mobile into the marketing mix.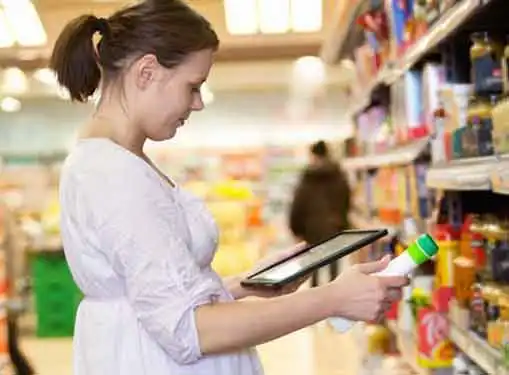 In a recent report by Forrester Research titled, "The State Of Retailing Online 2013: Marketing & Merchandising," retailers finally seem to be gaining traction in their efforts to incorporate mobile into their larger digital strategies. According to the National Retail Federation (NRF), the report shows that 9 out of 10 retailers have either already implemented mobile email optimization or intend to do so at some point in 2013.
"As consumer adoption of smartphones and tablets in the United States reaches critical mass, retailers know that their marketing mix has to work optimally for all customer touchpoints now," said Vicki Cantrell, executive director at Shop.org. "Email has always been one of most effective customer retention vehicles in the market, so it's no surprise to see retailers investing to make email engaging and relevant for the increasingly mobile consumer."
The move to mobile-based email is supported by the fact that 28 percent of emails are initially opened on a mobile device--for small retailers, this percentage spikes to 42 percent.
Additionally, the Forrester report revealed that four out of five retailers are planning to spend more on email and search across all digital platforms this year, compared to the amounts they invested in 2012. Large numbers of retailers (40%) intend to add staff in the area of marketing analytics to improve the return and efficiency of their mobile and digital investments.
Other targeted digital improvements in 2013 include the use of video, more personalized content and better product detail pages.
"Retailers continue to optimize the customer experience on their site and to that end have made investments in A/B testing, product detail page enhancements, and personalization mainstream," said Sucharita Mulpuru, Forrester Research vice president and principal analyst. "Going forward, however, we expect to see much more emphasis on checkout enhancements, as that is a key obstacle for direct transactions on mobile devices."
Share this article
---
About Our Small Business News
Our team publishes news articles for entrepreneurs five days a week. Our small business news articles review trends in entrepreneurship, analyze the impact of new government policies, present relevant entrepreneurial research findings, and cover many other topics of interest to entrepreneurs.
---
Additional Resources for Entrepreneurs