Small Business Marketing News
Selling Additional Items To Existing Customers
Written by Tim Morral
Published: 6/8/2015
Cross-selling is a great way to boost your revenues, but few companies approach cross-selling with a systematic approach. There's lots of money being left on the table.
Your best prospective customer is often an existing customer.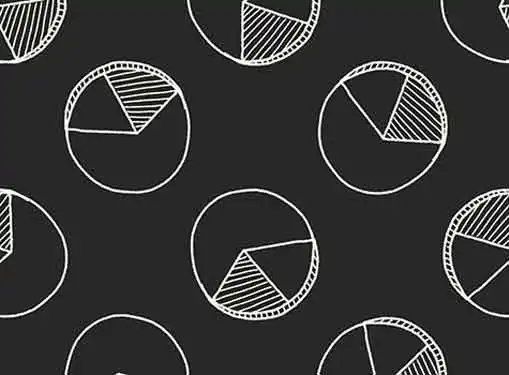 They know and trust you. More importantly, you know them. You've got keen insights into their challenges. That should allow you to map your offerings to their needs in a way that no other company can.
Challenges to Effective Cross-Selling
But why do so many companies fail to cross-sell effectively?
One professional services firm I talked to noted that partners treasure their client relationships and are loathe to share them with other partners in the firm. So, cross-selling doesn't happen.
At another firm that I'm familiar with, the people who are on the front lines offering one service have never been trained on how to speak about the firm's other services. They've also never been told that they are expected to cross-sell; instead, they assumed that Sales would handle that.
The most common obstacles for cross-selling seem to be:
No Formal Cross-Selling Program In Place -- If you don't have a formal program, odds are you won't get much cross-selling done. Many companies are so busy chasing new customers, they forget to mine the goldmine of opportunity that their existing customers would happily provide.
No Incentives for Cross-Selling -- Everyone in the organization needs to be motivated to cross-sell and upsell. Smart companies provide small incentives to every employee in the company: help us to sell more within an existing client and you will be rewarded.
No Training -- Most people know what they know, and they can't cross-sell what they don't know. Smart companies provide in-depth sales training to all employees on the full range of company offerings, getting everybody to the point where they can cross-sell effectively.
No Formal System for Tracking Opportunities -- Remember, the junior employee on the front lines with the client may not be the one who closes the deal on a cross-selling opportunity. Their job is to get the intelligence and feed it to Sales or Bus Dev. But many companies don't have a system that provides for effective communication about, and follow-up on, such cross-selling opportunities.
No Systematic Analysis -- At the most elemental level, a company should have a list of customers cross-tabbed against a list of offerings. Analyze which customers could benefit from your other offerings and then chase after them to expand your share of wallet. Sounds obvious, but many companies never get around to it.
Is Data Analysis the Key to Better Cross-Selling?
In this modern digital era, many firms are betting that data analysis is the key to improve cross-selling and customer retention.
Every week, there seems to be an announcement concerning companies who want to unleash the power of big data and analytics to improve cross-selling. Two weeks ago, Zuora, a firm that helps subscription-based businesses, acquired customer usage analytics provider FrontLeaf with the express goal of using data insights to improve cross-selling.
Then, last week, DataScience announced a $6 million funding round, led by Greycroft Partners. Like Zuora, they are using data analysis to help their clients cross-sell, but they believe the human element of data analysis is still important. A big part of their offerings are the data scientists who look at the data to find opportunities.
Clearly, analysis of data can help any company find cross-selling opportunities. But buying analytics software won't get the job done by itself.
Talking to customers is key. Talking to employees is key. Motivating employees to cross-sell is key. Thinking through what your client is trying to accomplish and how that maps to what you do is key. Software can't easily do any of that.
So, start without software and see what obstacles you run into as you try to improve cross-selling at your business. Meet frequently with your team members to discuss what's working and what needs to be fixed.
After you've worked out the kinks on your cross-selling program, then and only then, consider how automation and analytics might help you get to an even higher level of cross-selling success.
Share this article
---
About Our Breaking Entrepreneurial News
If you enjoyed this article, you can find plenty more like it on our site. We cover important news stories for small business owners. In addition to breaking news for entrepreneurs, we also have tons of helpful articles that cover topics like writing a business plan, preparing a marketing plan, working with family members and much more.
---
Additional Resources for Entrepreneurs