Small Business Marketing News
Supply Chain Vendors Resist Using Social Media For CRM
Written by Tim Morral
Published: 4/8/2012
At least a third of businesses indicate a desire for more social media interaction from the vendors in their supply chains.
Recent social CRM research from Kemp Goldberg Partners and IDG Research Services indicates that many B2B vendors are leaving money -- and business relationships -- on the table.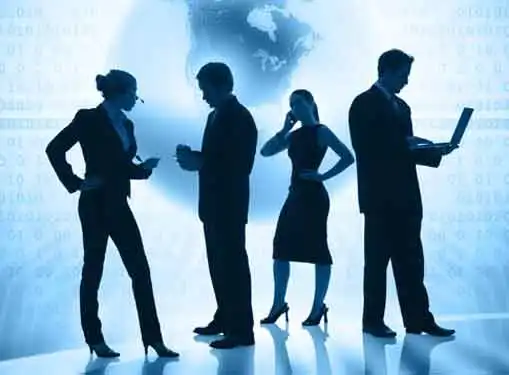 In a study that spanned more than a dozen industries, 58 percent of B2B customers reported no social media interaction with the vendors and providers in their supply chain. Yet one-third of respondents indicated they would have a more positive perception of their suppliers if they leveraged social media as an engagement tool.
"The flow of information up and down any supply chain between customers and vendors is critical to sales, fulfillment, service and relationship building," said David Goldberg, principal at Kemp Goldberg Partners. "Although social CRM adoption has been low and slow, we found that those suppliers and vendors who currently use social media have experienced real value, such as more customer satisfaction, loyalty and references, as well as better customer service and higher purchase levels or frequency."
Despite privacy and confidentiality concerns, many businesses are already adept at using social media to perform a wide range of business functions -- including supply chain activities. Approximately 40 percent of survey respondents said they use social media to maintain an awareness of industry news and trends, and to stay abreast of vendor-related information including pricing, product descriptions and engaging with experts.
Not surprisingly, the most commonly utilized sites in the B2B supply chain mirror social media behaviors in other sectors with Facebook (57%), LinkedIn (30%) and Twitter (15%) leading the list.
"The research shows that while the use of social media channels to interact with customers is still developing, vendors who leverage these channels can have a fairly significant impact on customer perceptions," said Janet King, General Manager/VP at IDG Research Services.
"Opportunity exists to engage with customers not only on mainstream services like Facebook and Twitter but through private communities, vendor wikis and blogs. Engaging with customers through these channels helps vendors to not only inform the buying decision but join the conversation."
Share this article
---
About Our Small Business News
If you liked this small business news article, you can find plenty more like it on our site. We cover essential news stories for entrepreneurs. In addition to breaking news for entrepreneurs, we also have tons of how-to articles that cover things like getting business loans, preparing a marketing plan, working with family members and much more.
---
Additional Resources for Entrepreneurs