Small Business Marketing News
The Evolution Of TV Advertising
Written by Tim Morral
Published: 4/21/2015
As traditional TV advertising continues to struggle, Google prepares to launch a digital era ad-tracking system that measures actual performance.
Digital technology has changed the way we consume TV shows. It's also changing the nature of advertising as broadcast and cable TV continue to struggle with declining revenue. But Google may be on the verge of bringing TV advertising--kicking and screaming--into the digital age.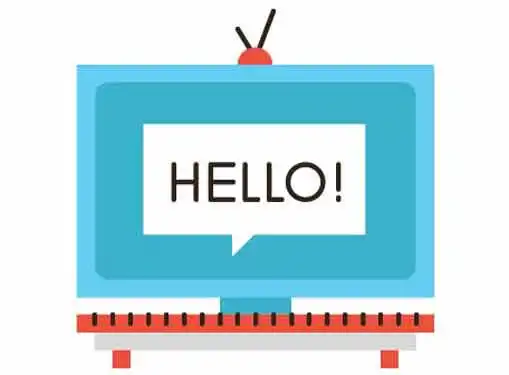 Declining Revenues in TV Advertising
In the past, businesses large and small banked on the advantages of TV advertising--advantages that appear to be slowly disappearing.
According to Standard Media Index, overall TV advertising revenues dropped 6 percent during the first quarter. During Q1, broadcast channels saw a 12 percent decrease in revenue, while cable channels saw revenues increase by a marginal 2 percent. In March, broadcast advertising revenue was flat, which was a significant improvement over the sector's performance for the entire quarter.
Although TV advertising still captures the largest share of media spend at 46 percent, digital media is making significant gains. At the end of the first quarter, digital media was second to TV, accounting for a 27 percent share of media. More importantly, digital media revenues increased 23 percent in the first quarter, dwarfing the revenue growth reported by either broadcast or cable TV interests.
Google Fiber and Real Measurement of TV Ads
One of the reasons why digital advertising has been effective for brands is because it creates opportunities to accurately measure views, clicks and other marketing results. TV ad performance, on the other hand, has historically been at the mercy of Nielsen ratings and other mechanisms that provide a less-than-complete view of ad impact.
But Google is preparing to change that--at least in Kansas City. Leveraging the nation's first Google Fiber network in Kansas City, Google plans to roll out a TV ad-tracking system that will parallel the ad tracking system that currently measures digital ad views online.
"Like digital ads, advertisers will only pay for ads that have been shown, and can limit the number of times an ad is shown to a given TV. We're excited to see how this test progresses, and we're looking forward to hearing from local businesses and viewers along the way," Google said in a note to customers.
Even more, the system can be used to deliver ads to viewers when the ads are most effective and convenient, based on a wide range of criteria. "Fiber TV ads will be digitally delivered in real time and can be matched based on geography, the type of program being shown (sports, news, etc.), or viewing history," the company added.
Although it appears that traditional TV advertising is an endangered species, Google's new ad-tracking system has the potential to breath new life into the medium, improving the reach and impact of TV advertising for digital audiences.
Share this article
---
About Our Small Business News
Our reporters cover all aspects of entrepreneurship. Our perspective is all about giving you news you can use to be a successful entrepreneur.
---
Additional Resources for Entrepreneurs