Small Business Marketing News
The Skyrocketing Cost Of Airfare For Business Travel
Written by Tim Morral
Published: 5/13/2013
Study shows that the true cost of air travel has risen 30 percent since 2008, putting increased pressure on business travel budgets.
Paying more for fewer services is just a fact of life for today's air travelers. But the rise in the true cost of air travel over the past five years is staggering--and it's causing many small businesses to re-evaluate the role air travel plays in their ever-shrinking business travel budgets.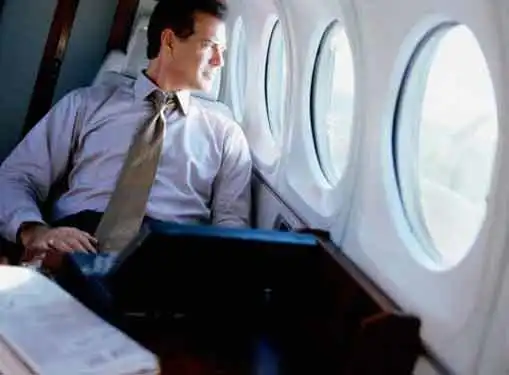 Citing a new study by Boyd Group International, the Denver Post has reported that the true cost of a one-way airline ticket has risen by 30 percent since 2008 and that low cost carriers may not significantly lower the overall cost of airfare.
The price of a one-way ticket increased to $220 during Q4 2012, a 12.5 percent increase since 2008. But the real price of air travel increased by 29.1 percent when travelers consider the costs of services that were previously included in the ticket price.
"Today, the fare is just the down payment," said Michael Boyd, chairman of Boyd Group International. "It's estimated that ancillary fees for services such as first-bag check, early boarding, 'preferred' seating, on average adds approximately 15 percent to the base fare of a one-way trip."
The steep increase in the price of air travel is undoubtedly impacting small businesses across the nation, many of which rely on business travel to connect with clients, participate in industry events and conduct other business activities. To save on business travel, small businesses will need to create new strategies that either improve the efficiency of business travel or leverage technology to eliminate some trips altogether.
In addition to centralizing travel plans and creating a company-wide travel policy, small business owners are advised to consider whether video or audio teleconferencing can accomplish the same outcomes as a face-to-face meeting. In some cases, the proper utilization of Skype and the implementation of simple tips for successful teleconferences can be just as effective for a fraction of the price.
Share this article
---
About Our Small Business News
If this news for entrepreneurs inspired you, you can find other breaking news for entrepreneurs on our site. We cover important news stories for entrepreneurs. In addition to breaking news for entrepreneurs, we also have tons of how-to articles that cover things like obtaining venture capital, hiring and firing employees, getting publicity and much more.
---
Additional Resources for Entrepreneurs