Small Business Marketing News
Yelp Files Lawsuit Against Firm For Posting Fake Reviews
Written by Tim Morral
Published: 9/20/2013
Suit alleges that the law firm's own employees created fake accounts to post positive reviews, intentionally deceiving prospective customers.
Social media has raised the bar for brands and businesses across all industries. With more and more consumers consulting online reviews before purchasing a product or service, businesses have become heavily invested in the nurturing of positive customer reviews through responsible marketing strategies.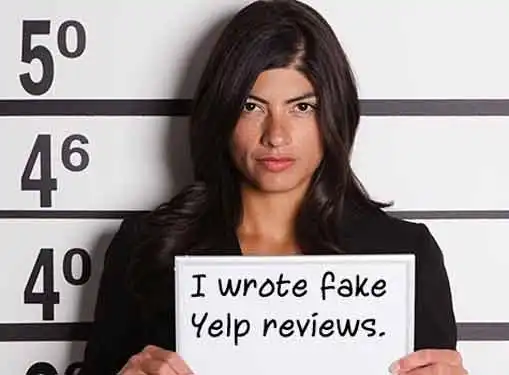 To gain additional advantage, some businesses have gone so far as to create bogus reviews, using either internal resources or a third-party. In most cases, site owners have become adept at spotting and removing fake reviews when they occur, ensuring the integrity of their online assets.
But recently, the popular review site, Yelp, upped the ante by filing a lawsuit against McMIllan Group, a law firm that Yelp says aggressively created and posted fake reviews using its own employees as counterfeit clients.
According to Yelp, McMillan Group launched a campaign to post bogus reviews over a period of several months. The typical scenario was one in which a McMillan employee would create a Yelp account and instantly post a positive review for their employer, posing as a satisfied client. Unlike most other Yelp users, the accounts were only used once and appear to have been created exclusively to post counterfeit reviews.
A TechDirt report indicates that in at least one instance, an employee created multiple bogus accounts and used the same opening line in the reviews for all accounts. The proof? The opening line was repeated verbatim and contained the same typo, i.e. the misspelled word, "promissed."
It can be argued that small business owners have even more at stake in the online review game than large brands. While exceptionally large companies expect to receive a certain number of negative reviews, a single scathing review (or a lack of positive reviews) can severely impact a small company's ability to succeed in local markets.
But despite the stakes, small business owners need to think long and hard before engaging in a fake review campaign. In addition to the negative publicity the practice can create, the Yelp lawsuit shows that fake reviewers may also face legal consequences.
Share this article
---
About Our Entrepreneur News
Our journalists cover all aspects of small business ownership. Our perspective is dedicated to helping you to be a successful entrepreneur.
---
Additional Resources for Entrepreneurs