Small Business Startup News
Immigrant Entrepreneurs Helping Drive Job Growth In The U.S.
Written by Tim Morral
Published: 1/27/2012
Report by the U.S. Chamber of Commerce and Immigration Policy Center reveals that immigrant businesses create jobs and strengthen the U.S. economy.
A joint report released by the U.S. Chamber of Commerce and the Immigration Policy Center (IPC) points to the importance of immigrant entrepreneurs in the U.S. economy and initiates calls for policymakers to shape legislation making it easier for global entrepreneurs to launch businesses in the U.S.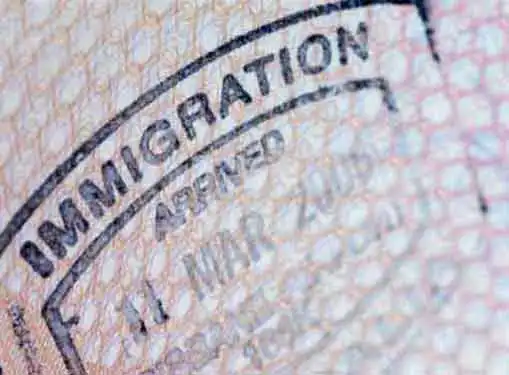 "Regardless of one's school of thought, there is very little disagreement among researchers and experts that immigrant entrepreneurship is a powerful and valuable asset to America's economic future," said Benjamin Johnson, executive director of the American Immigration Council. "There has been a lot of attention paid to the high tech, highly educated immigrant entrepreneur, this report reinforces that it is less about your degree or the product you produce, and far more about recognizing a need in your community and having the skills and commitment to bring a dream to life."
The IPC argues that when new immigrant workers and consumers are present in a local community, businesses expand and additional jobs are created. The IPC points out that immigrants and native-born workers typically don't compete in the same job markets due to differences in education, occupations and other factors. Instead, the two labor forces complement each other, raising the productivity and wages of native-born workers.
The joint report contains profiles of immigrant entrepreneurs and highlights the challenges they face in starting businesses on U.S. soil. Current immigration laws make it difficult for many immigrant entrepreneurs to engage in entrepreneurism after they have arrived in the United States.
Staying in the United States is especially difficult for talented immigrants here on temporary visas, due to the rising costs of getting a green card and the long processing period. Buying a business to get United States citizenship is an option, but it is prohibitively expensive for most new immigrants.
Often overlooked in the debate regarding the pros and cons of immigration reform is the contribution that immigrant entrepreneurs make to the economy.
The report also includes several recommendations for federal legislators and administrators including the promotion of more business-friendly practices by the Department of Homeland Security (DHS), reduction of DHS requirements for applicants with proven entrepreneurial skills and permanent resident status for foreign-born owners of businesses that create jobs for U.S. workers.
Share this article
---
About Our Small Business News
Our entrepreneur news feed is packed with useful information for small business startups and entrepreneurs. Find helpful entrepreneur resources about small business management, financing, marketing & technology.
---
Additional Resources for Entrepreneurs