Small Business Startup News
Virginia High School Students To Graduate With Training In Entrepreneurship
Written by Tim Morral
Published: 3/28/2012
Lemonhead Movement equips high school seniors with the skills they need to plan and launch their own businesses.
This June, seniors in Sandra Tucker's business and marketing class at Dominion High School in Ashburn, Virginia, will graduate with a basic understanding of the skills it takes to start and operate a small business.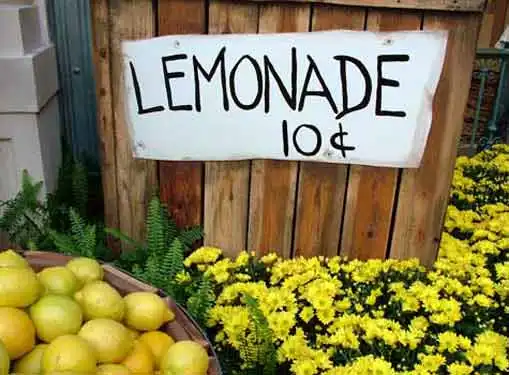 Ms. Tucker's class is part of a growing initiative called "The Lemonhead Movement", a high school entrepreneurship program based on the thirteen principles described in the book, "The Lemonade Stand" by Ara Bagdasarian and Nick Gustavsson.
But according to Tucker, the entrepreneurial lessons taught by the Lemonhead Movement aren't limited to would-be entrepreneurs: "Entrepreneurship is a critical element in understanding the basic foundation of business for our high school marketing students. Entrepreneurial concepts translate beautifully into understanding the basics of any profession. Teaching students the value of small business ownership develops an understanding of what our society needs to create a stable economy, which will ultimately benefit us all."
The curriculum includes classroom instruction, individual activities, experiential learning, group projects and the opportunity to interact with guest speakers from The Louden Lemonhead Council, a group of highly successful entrepreneurs who are committed to offering their time and insights to the next generation of entrepreneurs.
"The Lemonade Stand" author Nick Gustavsson said, "When evaluating the current pain points for educators teaching entrepreneurship, teachers indicated they wanted to have more access to real-life entrepreneurs to interact with students. We thought that providing access to a group of highly exceptional and successful business people that want to support this mission would be a fantastic addition to the in-class instruction."
With the number of entrepreneurship programs continuing to expand at the college level, The Lemonhead Movement curriculum is seen as a valuable preparatory resource for students interested in pursuing further education in entrepreneurship, business and other fields.
Teaching kids to be entrepreneurs may be just what this down economy needs. Indeed, many experts suggest that the earlier young entrepreneurs get started, the more likely they are to become valuable contributors to the economy as they age.
Share this article
---
About Our Small Business News
If you enjoyed this article, you can find plenty more like it on our site. We cover the latest news stories for entrepreneurs. In addition to breaking news for entrepreneurs, we also have tons of how-to articles that cover topics like writing a business plan, preparing a marketing plan, getting publicity and much more.
---
Additional Resources for Entrepreneurs